Though it may seem as if we've been waiting an eternity for a film that many said would never materialize, Deadpool 3 is still on the way! Though filming isn't anticipated to begin until 2022 at the earliest, we do know that Marvel Studios is finally moving forward.
We started to be concerned about what the hell was going on with the threequel when even Ryan Reynolds was in the dark. However, the film now has an exciting pair of writers on board, and Marvel Studios President Kevin Feige has confirmed that it will be made. (This news disappoints Reynolds' long-time buddy Rob McElhenney.)
"It'll be rated R, and we're working on a script right now, and Ryan's overseeing a draught right now," Marvel Studios president Kevin Feige told Collider. "It's fantastic that it's started. Ryan is a force of nature, which makes it all the more amazing to see him bring that role to life in the MCU."
So, even if we have to wait a while, there is light at the end of the tunnel. Of course, that only means you'll have more time to learn everything there is to know about Deadpool 3 and see the first two Deadpool films.
Ryan Reynolds Updates the Script for 'Deadpool 3'
While Marvel fans are always eager to learn more about upcoming MCU films (and now series), Deadpool 3 is undoubtedly the project that has piqued the most attention at this time. When Disney bought 20th Century Fox, there were some doubts about whether the R-rated Ryan Reynolds-led franchise would get it into the Marvel Cinematic Universe since all Marvel adaptations would be consolidated under Marvel Studios.
The existing X-Men franchise was cancelled, but Marvel Studios president Kevin Feige recognized a winner and declared that Deadpool would be integrated into the MCU and develop a sequel. We know sisters Lizzie Molyneux-Loeglin, and Wendy Molyneux are hard at work on the screenplay, so when Collider's Steve Weintraub visited Reynolds at the press day for his new picture Free Guy, he wondered if Deadpool 3 would start filming in 2022. Reynolds was cautious about putting a number on it, but he estimated the possibilities to be about 70%.
Reynolds went on to say that he has "no concept of time," although he did give a positive update on the writing process.
Deadpool 3 release date: When will the third instalment of the Deadpool franchise be released?
Marvel Studios has yet to announce a Deadpool 3 release date, let alone a director, so it appears that this project is still very much in the works. But it's encouraging to hear from Reynolds that work on it is progressing and that there's a good chance it'll be in front of the cameras next year.
We don't have an official release date for the third film yet, but we know that Wendy Molyneux and Lizzie Molyneux-Loeglin, long-time Bob's Burgers writers, have been hired.
According to Deadline, the twins were hired after Reynolds met with writers to hear their pitches, and he and the studio both thought the sisters' approach was a "great fit."
Even while there are now writers on board, the third film is still in the early stages of development, so that we won't be seeing it anytime soon. "This year, it will not be [filmed]. Ryan is a very busy and well-known actor. We've already mentioned a few things that we'll have to make, so stay tuned "According to Collider, Feige said.
At the earliest, production will begin in 2022. But, of course, that hasn't prevented Reynolds from tempting us with compelling photos.
There's a potential we'll see it in 2023, depending on when filming begins in 2022. Although Marvel has officially committed two films for that year (Ant-Man 3 and Guardians of the Galaxy 3), there are still two dates available: July 28 and November 3.
We should have a more precise notion of when the Merc with a Mouth will return once a more exact filming start date is determined.
Deadpool 3 has a new director and new writers.
The creators of Bob's Burgers have confirmed their involvement in Deadpool 3.
Deadpool 3 is being made by an almost all-new creative team. Paul Wernick and Rhett Reese wrote the first two Deadpool films, but they are not returning for Deadpool 3. Instead, Wendy Molyneux and Lizzie Molyneux-Logelin, writers for Bob's Burgers, have been engaged to write the script.
Reynolds previously helped on Deadpool 2, and while he isn't writing it, he oversees the Molyneux Sisters' script, according to Feige. Unfortunately, according to reports, David Leitch will not return to film Deadpool 3. Therefore the property will be handed off to a new director. Despite this, the picture has yet to be assigned a director.
Deadpool 3 cast: Who will appear in the sequel?
If there's one thing you can count on in life, it's that Ryan Reynolds will return as Wade Wilson in Deadpool 3. But, unfortunately, we'll have to wait and see who else joins Reynolds because no one else has confirmed their involvement yet.
Deadpool 2 introduced us to various new heroes with the X-Force squad, and while some didn't survive long enough, we could see characters like Cable (Josh Brolin) and Domino (Zazie Beetz) again.
Beetz, on the other hand, isn't so confident she'll return, revealing in March 2021 that she hadn't heard anything regarding a position: "I'd love to return to the role. There haven't been any specific discussions about it. However, I'm intrigued."
• Colossus (Stefan Kapicic)
• Yukio (Shioli Kutsuna)
• Russell (Stefan Kapicic)
• Negasonic Teenage Warhead (Brianna Hildebrand)
If we see them again, they'll probably round up the X-Force team, possibly with Peter (Rob Delaney) in tow. Of course, fans shouldn't expect to see characters like Shatterstar (Lewis Tan) and Zeitgeist (Bill Skarsgard) return in Deadpool 3. Still, superheroes in the books are notorious for cheating death, so never say never.
Vanessa, Deadpool's girlfriend, has already escaped death in the franchise (as long as the post-credits sequence in Deadpool 2 is canon), and it's safe to presume she'll return for the sequel as well.
Fans have accused the sequel of 'fridging' Vanessa because of her lack of screen time. However, Baccarin defended Vanessa's lack of screen time in the sequel. "I understand why people felt that way, and I was unhappy that I didn't have more to do with the part because I adored it," she remarked.
"However, after detecting the film and browsing the script, it felt like such an emotionally crucial role in the picture, and what occurs to my character sets in motion the entire arc of his character in the film."
However, the Merc with a Mouth may have his hands complete protecting her, as past Easter eggs have revealed that Mr Sinister could be the main antagonist in Deadpool 3.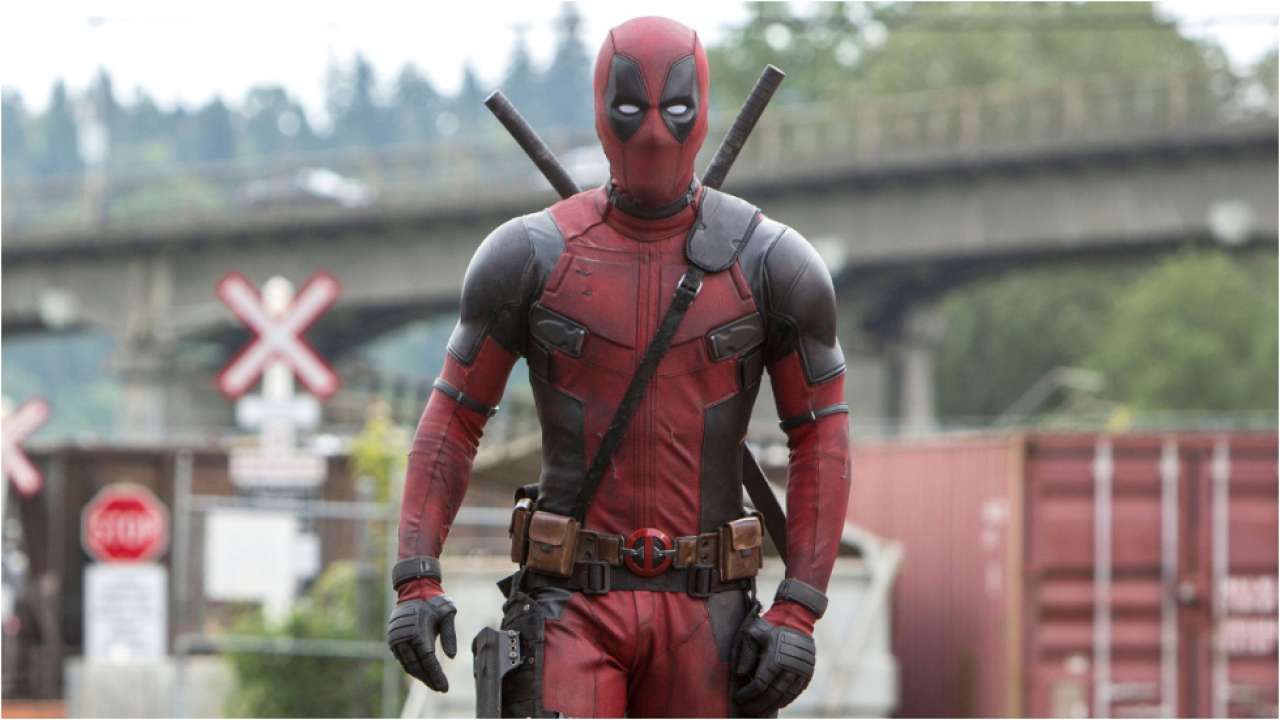 If that fails, Deadpool 2's excised cameo from Omega Red during the Ice Box Prison scene might also hint at the franchise's future. TJ Miller, who portrayed Weasel in the first two films, has stated that he'd "rather they didn't" create a third film, so we won't be too disappointed if he doesn't return. Will Ryan Reynolds and his enemy Hugh Jackman eventually make an on-screen reunion? We have no idea.
What will the plot of Deadpool 3 be about?
Deadpool 2 trailer, starring Ryan Reynolds as Deadpool and Karan Soni as Dopinder the Taxi Driver. "Often, they reboot or change a character maybe like four movies too late," Reynolds teased, adding, "They often, they reboot or change a character maybe like four movies too late."
We don't know if this is the same approach the Molyneux sisters will take with Deadpool, but they already have to deal with Deadpool's potential inclusion in the MCU, so it'll be different.
Since Deadpool has "established" itself as an R-rated franchise, Feige said in February 2021 that "we previously indicated we wouldn't tinker with the rating." It's unknown how the film's MCU connection will affect the series' continuity from the first two films or whether it'll be a soft reboot. Does this imply that time travel will be a more significant part of Deadpool 3?
Negasonic Teenage Warhead was last seen fixing Cable's time machine so Deadpool could right the wrongs of the past, including Ryan Reynolds' unfortunate but amusing career decision. He's also expressed an interest in exploring Deadpool's pansexuality in the future, saying, "I certainly believe that this universe needs to represent and reflect the world in very authentic ways."
If Marvel wants to introduce additional former Fox characters, Deadpool 3 may be profitable. Wernick told Den of Geek that the future of Deadpool could include a lot more crossovers.
"There's the question, like how Deadpool will make an appearance with the rest of the Marvel Universe's characters and the MCU's release timetable. Then there's the question of whether or not the X-Men will make an appearance. What are the Fantastic Four?
According to Leitch: "You can put Deadpool in with any of those characters, or an ensemble of them, and it will simply magnify what you're doing. So that's one thing they're amusing about, and hopefully, they're amusing additional ideas as well."
Deadpool 3 trailer: When will the trailer for Deadpool 3 be released?
Because filming on the third film hasn't yet begun, we won't be seeing a trailer for a while. So, for the time being, keep an eye on Ryan Reynolds' social media for amusing hints.
Will Deadpool 3 be part of the Marvel Cinematic Universe?
One of the most pressing concerns about Deadpool 3 is whether or not it will be part of the Marvel Cinematic Universe. Deadpool 3 will keep the franchise's R-rating, making it the first time Marvel Studios has released an R-rated Marvel Cinematic Universe film.
It wouldn't be challenging to explain the continuity given Deadpool's penchant for smashing the fourth wall. Thankfully, Deadpool 3 has been confirmed as a member of the Marvel Cinematic Universe. Feige announced in an interview with Collider that the "very unusual type of character" will formally join the MCU. This is important news, and while the film won't be out for a bit, it'll be interesting to see how the Merc with a Mouth fits in with the rest of the MCU as time goes on. It's going to be a wild ride either way.