July brought many new refreshers, just like the pre-pandemic times. With postponed Euro 2020 and Wimbledon fixtures being carried on as normal times. And the upcoming Tokyo Olympics sure did add more enthusiasm in these times of gloom. However, this was for sports fans, who are less inclined to the athletic world. Netflix got everyone covered.
The month of July was full of exciting new Originals and many new shows on Netflix. First, with old hits like Akira (1988), An Officer and a Gentleman (1982), Crash Pad(2017) to the all-new Dynasty Worrior (2021), Generation 56K, Mobile Suit Gundam Hathway (2021).
Summer is full of excitement, with the ever-growing library of Netflix. This August will also see some huge movies coming. Some big franchises returning and many other movies and shows will be available for the audience in the UK.
Here is a Full list of all the movies and shows that will be releasing this August in the UK.
What to Binge on the First week of August 2021
Genre: Comedy and Drama.
This famous drama series revolves around a fictional multicultural academy school named Ackley Bridge. The series is created by Ayub Khan-din, Kevin Erlis and Malcolm Campbell. The return of the series is sure good news for the series's fans. The third season will consist of eight episodes only, making it one of the best all-nighter binge-worthy series this August. The fourth part of the series was supposed to be released this year; however, due to the pandemic, the shooting was postponed and will be released next year.
Genre: Action, thriller.
This 2005 action and thriller movie is featuring Jason Statham and Ryan Phillippe. The movie's plot reloves around two Seattle Police department detectives Quentin Conners and his co-partner Jason York. So who is charged with the murder of a hostage taken by a car hijacker named John Curtis? This already-hit movie will surely delight the fans to rewatch it, and this time digitally.
Darwin's Game: Season 1 (August 1)
Genre: Animation, Action, Drama
Darwin's game is a popular action-adventure anime series adapted from the manga written and illustrated by FLIPFLOPS. The plot takes to the life of an unknown Sudou Kaname invited to play a new and mysterious mobile application game called Darwin's game. But this is no ordinary game the only way to quit this game is by the player's death.
Genre: Black Comedy, Mystery, Drama.
This 2001 popular comedy show is now coming to Netflix. Staring Eileen Atkinsm Alan Bates, Stephen Fry, etc. The movie is set in the year 1930 and brings a group of rich and famous personalities together. As they were relaxing in a hunting resort, a murder occurs, and a chapter of interesting stories of each character takes place where every one of them is a suspect.
Genre: Crime drama
This American drama was produced and directed, and starred by Clint Eastwood. It shows how a ninety-year-old Korean War Veteran and a horticulturist get involved in the Mexican cartel and is turned into a drug mule.
Genre: Historical action and thriller.
'71 is a British historical movie written by George Burkey and is directed by Yann Demange. The movie stars Jack O'Connell, Sean Harris, and Charlie Murphy. The movie tells the story of a British soldier who, amid a riot, gets separated from his team during a Belfast riot of 1971.
Genre: Horror, Drama, thriller
A Young Couple with a struggling life gets an amazing deal for a house with a questionable past. Their life is filled with more trouble, and things started to get ugly after they moved to their new home.
Genre: Comedy, Adventure.
A young and determined Peruvian Bear sets to London to find himself a home. But he finds himself lost and all alone at the Paddington station. This is when his life takes a turn as he meets the Brown family.
Shows Releasing on the Second week of August 2021.
Genre: Action Thriller
This Stephen Reynolds-directed movie is about a special operations interrogation officer Jimmy Vickers. While in an investigation, Vickers tracks down a gang that was responsible for the death of his parents. But Vickers also has to evade his old unit, and police are on his trail long enough to complete his crusade.
Gabby's Dollhouse: Season 2(August 10)
Genre: Animation, Adventure and Comedy
Gabby's Dollhouse is a colorful children's series. Gabby and her sidekick Pandy's paws take the preschoolers from room to room in a magical adventure world of cute cats.
The Kissing Booth 3(August 11)
Genre: Teen, Comedy, Romantic comedy, Drama.
The Kissing Booth 3 is the last part of the franchise. Starring Joey King, Joel Courtney, Jacob Elordi. It is her final summer before college, and hence Elle plans her ultimate bucket list. All the while still trying to figure out what will happen next with Noah and Lee.
Genre: Drama and actionable
John David Washington featuring this Netflix Original movie is the brand new thriller from the director Ferdinando Cito. This movie will revolve around a couple on vacation who got involved in a deep conspiracy plot.
August 2021, Third Week Big Releases.
Genre: TV Drama, Comedy.
The Chair is one of the major projects from the Director of Game of Thrones, David Benioff and D.B Weiss for Netflix. The series is an all-star cast including Sandra Oh, Holland Taylor, and Bob Balaban. This is a series to look for this August.
Genre: Action and Thriller.
This Jason Momoa featured movie is one of the most awaited movies of this month. The movie takes you to an intriguing plot of revenge, all the while protecting his daughter.
The Loud House Movie(August 20)
Genre: Children's, Musical and Family.
This Nickelodeon feature film is coming to Netflix this August. This movie is the companion to the popular series finally being released on Netflix after a long wait. This time the gang will be heading to Scotland on their holiday.
Ending August 2021 With These Big Names On Your List.
PostMortem: No one dies in Skarnes (August 25)
Genre: Norwegien, Thriller.
A big music star dies during her concert. But somehow, she is back from her death, and in the meanwhile, her family funeral parlor needs more business. The movie takes an interesting turn, all the while keeping the thriller intact.
Genre: Comedy and Romance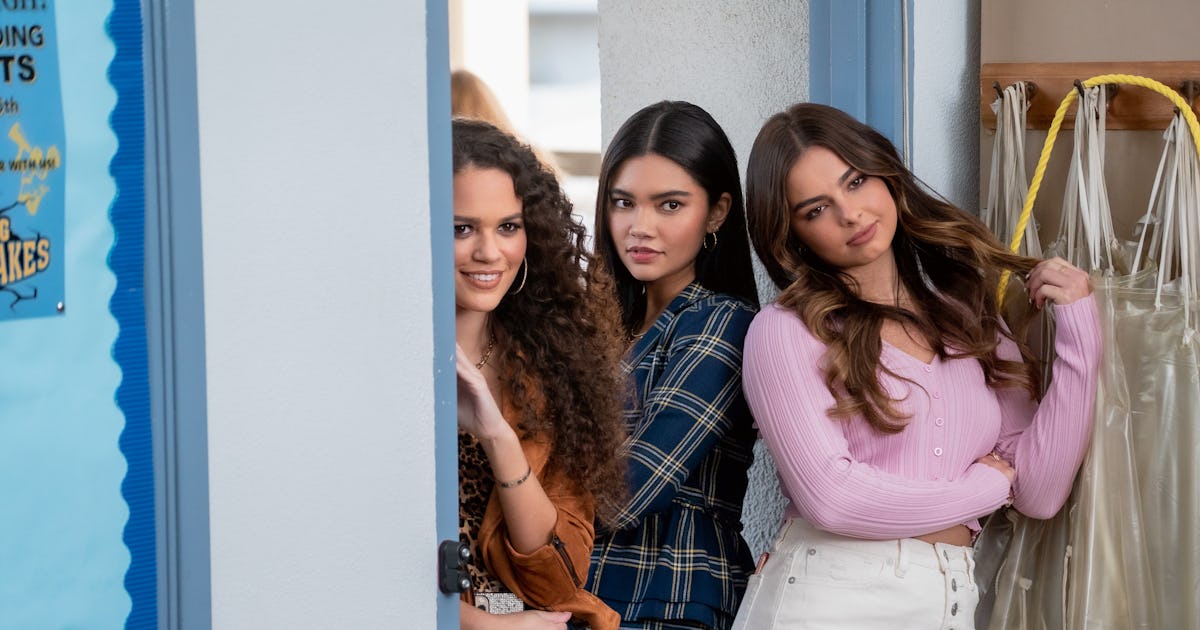 This is a redo of Miramax's 1999 movie. She's All that. Even many of the original casts returning to this movie are completely different. The movie revolves around an influencer who will take up a challenge. And try their best to make the school's biggest loser into the school's prom king.