July was marked by another refreshing dose of Netflix shows and movies. With hit shows like Grey's Anatomy, You are my spring, Gunpowder Milkshake kept its viewers thoroughly entertained. In addition, July saw many old names being released on the media giant's platform like the Austin powers trilogy, Kung fu Panda, Midnight run, etc., which took us back to our childhood days. 
However, the massive and never-ending library of Netflix's entertainment keeps getting bigger and bigger every month. This August 2021 is also set to drop some big Netflix summer movies and shows. In addition, there are a bunch of new releases and returns of some of the famous movies franchises. Netflix Originals slated for August 2021 will see a global release, with few exceptions. 
Here is a list of all the Netflix shows and series scheduled to be released in August 2021.
Most Awaited Netflix Shows This August 2021. (English Language)
Genre: Adventure, Fantasy, Martial Arts.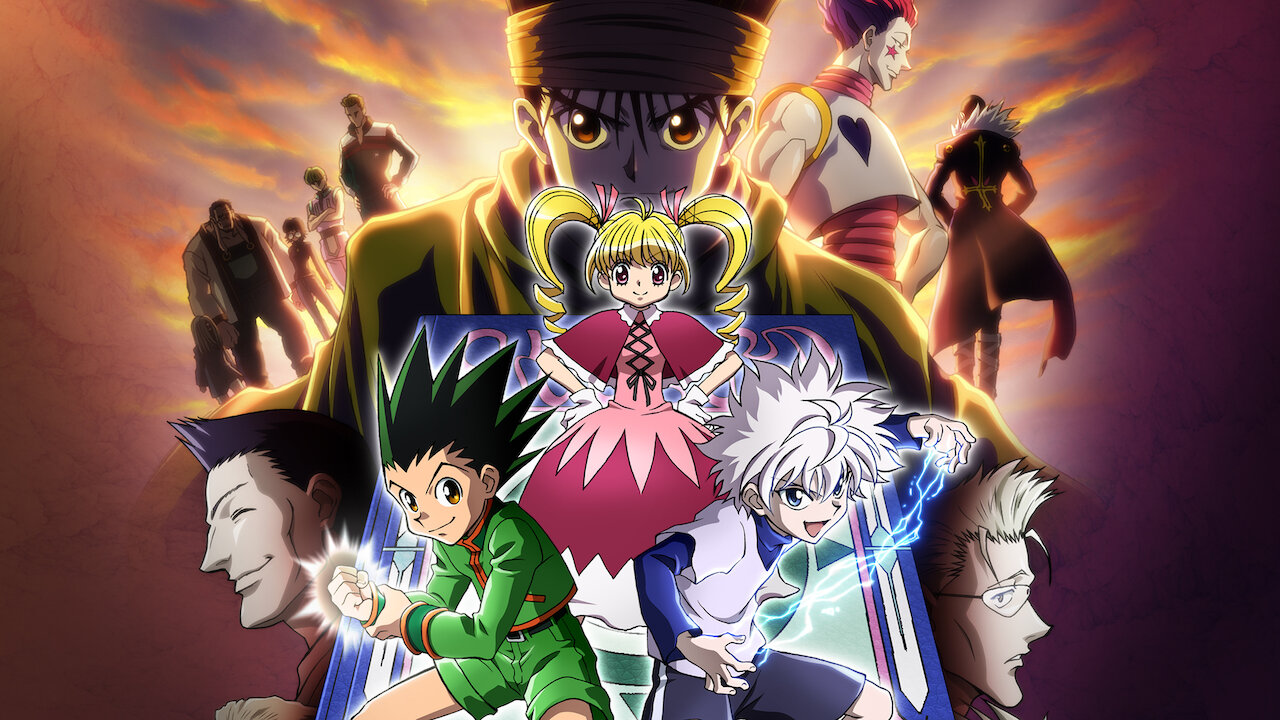 This famous anime show features the story of a young boy named Gon, who is coming to Netflix. It will surely be a treat for the platform's manga community. This anime follows Gon's adventures to find his long-lost father and, in the process, becoming one of the best hunters in the world. Hunter X Hunter is already a financial and critical success anime, with the manga still running.
Shiny Flakes: The Teenage Drug Lord (August 3rd)
Genre: True Crime Documentary, investigative, Biographical documentary.
The Maximilian Schmidt starer, Netflix origin documentary. Based on the story of Maximilian selling drugs and created a drug empire from his childhood bedroom. Even before its release, the documentary has gathered some controversy due to its portrayal of some elements which are sensitive for a specific section of the audience.
Genre: Documentaries, US movies, LGBTQ movies.
Pray Away is one of the most awaited documentaries coming out this August. This Jason Blum and Ryan Murphy documentary speak about the horrors of gay conversion therapies. The Documentary contains testimonies from the former leaders of the "pray the gay away" movement and other victims. The Documentary first debuted at the Tribeca film festival and is directed by Kristine Stolakis.
Cocaine Cowboys: The King of Miami (August 4th)
Genre: Drugs, Documentaries.
This documentary movie will follow Bill Corben back a decade and a half in the form of a classical movie. This six-episode series will take a dip into the history of Florida's drug traffickers, whose arrest made a landmark in the history of the American fight against drugs.
Car Master: Rust to Riches, Season 3 (August 4th )
Genre: Reality television.
This series is mainly popular with the car-loving audience, the Gotham garage crew turning junk cars and giving them modern makeovers. The crew has worked with many movies studio and television shows. The group led by Mark Towle is returning with another exciting season with another unique project.
Cooking With Paris (August 4th )
Genre: Reality Television, Cooking show.
Paris Hilton is trading her silver spoon for an apron for the all-new Netflix's cooking show. She will be joined by a host of celebrity guests, who will be entertaining their audience by cooking up various dishes.
Hit and Run: Season 1 (August 6th )
Genre: TV Mysteries, TV thillers, Action and Adventure.
This Lior Raz and Sanaa Lathar starter series will revolve around a man who is caught up in a dangerous web secret while searching for the truth behind his wife's death. This series will take you to an intriguing depth of New York to Tel Aviv.
Shaman King: Season 1 (August 9th )
Genre: Anime, Adventure, Supernatural.
This famous anime series is coming to Netflix this August. Shaman king needs no introduction to the anime community. It follows Yoh Asakura's adventure and attempts to become the Shaman King. This anime is already a hit among the fans; its presence on Netflix will surely give its fans something to look forward to this August.
Gabby's Dollhouse: Season 2 (August 10th )
Genre: Animation, Comedy.
This animated Netflix original series takes preschoolers from room to room in a colorful adventure in her magical dollhouse.
The Kissing Booth 3 (August 11th )
Genre: American Movie, Teen Adventure, Romantic comedy.
The Kissing Booth 3 will be the last movie of the romantic comedy series. The movie stars Joel Courtney, Jacob Elordi, Joey King, etc. This movie, just like its prequels, The Kissing booth and The Kissing Booth 2, will also follow the book by Beth Reekles.
Misha and the wolves (August 11th )
Genre: British, Drama, Documentary.
Misha and the wolves is a dramatic tale of a woman who took the world by storm by her holocaust memoir. She also said that she lived among the wolves. But a fallout with her publisher, who later turned into a detective and revealed many deceptions that were made to hide the dark truth.
Genre: Action, thriller, adventure.
This is one of the most awaited Jason Mamoa, the action thriller movie of the month. The movie will follow a devastated husband who vows to bring justice to the people who killed his wife. But that is not the only destiny he has to full fill; he has to take revenge, all the while protecting his only family, his daughter.
Other Shows coming this August 
Five Feet Apart (August 1th) – Romantic Drama.

Beckett (August 13th) – Action Adventure.

The Chair: Season 1 (August 20th)– Comedy and drama series.

The Loud House Movie (August 20th) – Musical and Children movie.

He's all that (August 27th) – Romantic comedy.

Aftermath (August 4th) – Drama and thriller, horror.

The Oldways (August 5th)

Monster Hunter: Legends of the Guild (August 12th) – Monster, hunter, and adventure. The Animated version is based on Capcom's Video game Ip Monster Hunter.
Netflix shows coming in August 2021 (Non-English)
Gone for Good (August 13th)
Genre: Crime and Mistry.
Language: French
This is another adoption of Harlan Coben's work. After ten years of losing two of his most loved ones, this show will follow a man who finds himself in another situation where his girlfriend vanishes without any clues.
Other Non-English Netflix shows this August
.
Valeria: Season (August 13) – Spanish – Comedy drama series.

The Swarm (August 6) – French – Horror, thriller a movie about blood-sucking locusts.

Control Z: Season 1(August 4) – Spanish – Drama, and Thriller series.

The Kingdom: Season 1 (August 13) – Spanish – Crime and drama series.

Post Mortem : No one dies in Skarnes (August 25th ) – Norweigen – Supernatural theiller drama.

Navarasa (August 6) – Tamil – Anthology series.

Ij

é 

(August 3) – Nigerian – Drama, Crime.
Other Netflix Animes coming this August
Edens Zero: Season 1 (August 26) – Science fantasy and Adventure.

The Watcher: Nightmare of the wolf (August 23) – Action and Adventure, a spin-off to The Witchers.