Cobra Kai is a martial arts comedy Television series on Netflix. The series is a part of the Karate Kid franchise and acts as a sequel to the film series. The series premiered on YouTube Red on May 2, 2018. It currently has three seasons, and season four is set to release in 2021.
The series is created by Josh Heald, Jon Hurwitz, and Hayden Schlossberg based on Robert Mark Kamen's Karate Kid. The series is executive produced by the popular Hollywood actor, producer Will Smith and several others. Several production companies have produced the series varying from season to season.
The first two seasons were originally released on YouTube Red and YouTube premium. Later, when Cobra Kai dropped by YouTube, Netflix picked it up in 2020 when season three was already produced. Season three was released on Netflix on January 1, 2021. The series was already renewed for season four during the release of season three.
The story of Daniel and Johnny So Far
The TV series Cobra Kai follows the continued rivalry of Daniel LaRusso and Johnny Lawrence. After almost thirty-four years of being defeated by Daniel, Johnny is living in Reseda, Los Angeles. He is living a life far from the wealthy life he lived years ago. Johnny has a son Robby who he has abandoned along with Robby's mother, Shannon Keene.
On the opposite side, Daniel now owns a company and has a family with a wife and two children, Samantha and Anthony. His wife Amanda co-owns the car dealership company. Though Daniel is living a wealthy life, he is struggling to connect to his family members on an emotional level after his mentor, Mr. Miyagi.
Miguel Diaz, an asthmatic teenage kid, lives with his mother in the same neighborhood as Johnny. One day when Johnny saves Miguel from a bunch of bullies with the help of karate, Miguel asks him to teach him. After a lot of reluctance, Johnny agrees to teach him and reopens the Cobra Kai dojo.
RECAP… 
Johnny starts teaching a group of teenage kids who were previously bullied by others. He develops a strong bond with Miguel, which is compared to that of Daniel and Mr. Miyagi. Johnny observes that his students are completely different from the kind of students he and his friends were years ago under their teacher John Reese.
Johnny tries to run Cobra Kai better than his mentor John Kreese, but soon Kreese returns to turn the dojo back to its original form. Eventually, John Kreese takes back Cobra Kai from Johnny. As a result, Johnny is forced to form a new Dojo that he calls Eagle fang.
A rivalry forms between Cobra Kai, Eagle Fang, and Miyagi Do, Daniel's dojo. The three mentors fight each other. But John Kreese seems to win when Johnny's son Robby seems to be on his side after getting away from working with Amanda. The rivalry between Johnny and Daniel is put to an end when Ali, Johnny's ex-girlfriend steps in. But now they have to defeat Kreese.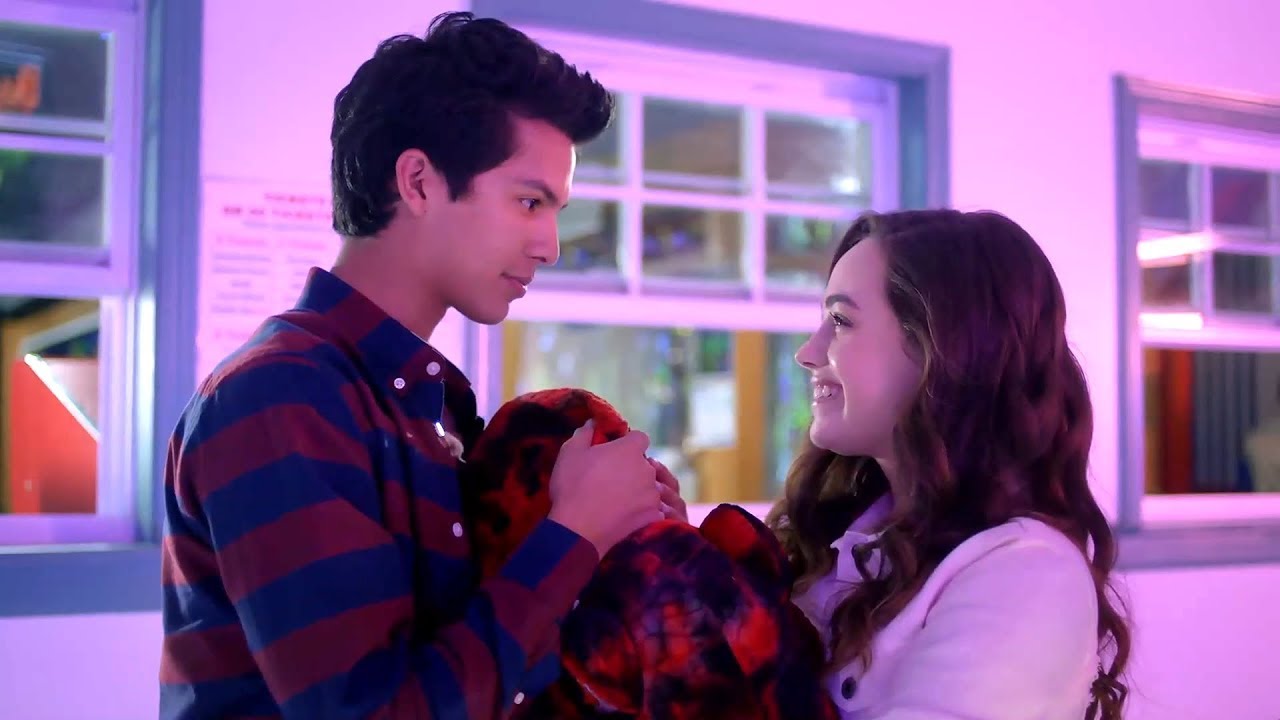 Miguel forms a relationship with Samantha, Daniel's daughter. When they break up, Samantha starts dating Robby, and Miguel is with Tory, which makes Tory and Samantha rivals. They all even break out in a fight in the school. A fight between the dojos brings Johnny and Daniel back together. But the kids get injured. Miguel loses the strength in his legs but is helped by Johnny and his training methods. In the end, everyone agrees to settle the dispute at the next All-Valley tournament, the one Johnny, Kreese, and Daniel are familiar with.
Season 4 of Cobra Kai
The fourth season of Cobra Kai will bring the All-Valley tournament, and Daniel and Johnny's students will fight Kreese's students. We will know who will win the tournament only after the release of season four. Karate kid fans are expecting a lot of action in the coming season. Though the previous season has already ended the rivalry between Daniel and Johnny, we still expect to see more bonding.
According to a teaser released by Netflix, Terry Silver, another major character from the Karate Kid films, will appear in season four of Cobra Kai. Terry Silver was the primary antagonist in The Karate Kid Part III. Though he was previously mentioned and shown in flashbacks in the previous seasons, he will be making an appearance in season four. Thomas Ian Griffith plays the role of Terry Silver in the Karate Kid franchise. The teaser suggests, "Now the Real Pain Begins," Which speaks for itself.
There have been speculations among fans about the ending of the series with season four. They assume the series will end with the All-Valley tournament, just like the films ended. But as there is no official announcement about the fan-favorite show's future, we assume that season five is a possibility for Cobra Kai.
Cobra Kai Season 4 Cast
The Cast for the series will remain the same from the previous season. Ralph Macchio plays the role of Daniel LaRusso, which he has played in the Karate Kid films. William Zabka plays his original Karate Kid film character, Johnny Lawrence. Martin Kove, who played John Kreese in the film series, will play the same in the Cobra Kai series. Thomas Ian Griffith will reprise his role as Terry Silver in season four from the Karate Kid film series.
Courtney Henggeler plays the role of Daniel's wife, Amanda LaRusso. Xolo Maridueña plays the role of Miguel Diaz a student at Johnny's dojo. Tanner Buchanan plays Robby, Johnny's son, who he had abandoned right after his birth. Mary Mouser plays the role of Samantha LaRusso, Daniel's daughter, who dated Miguel and Robby. Finally, Peyton List plays the role of Tory Nichols, another student of Johnny's dojo and Miguel's girlfriend.
Release Date for Cobra Kai Season Four
The popular series was renewed for a fourth season even before the release of season three. It has even almost completed production. It will be a part of the series set to release at the end of the year 2021. Netflix has released no official trailer for the fourth season of Cobra Kai, which is increasing the excitement and eagerness among fans.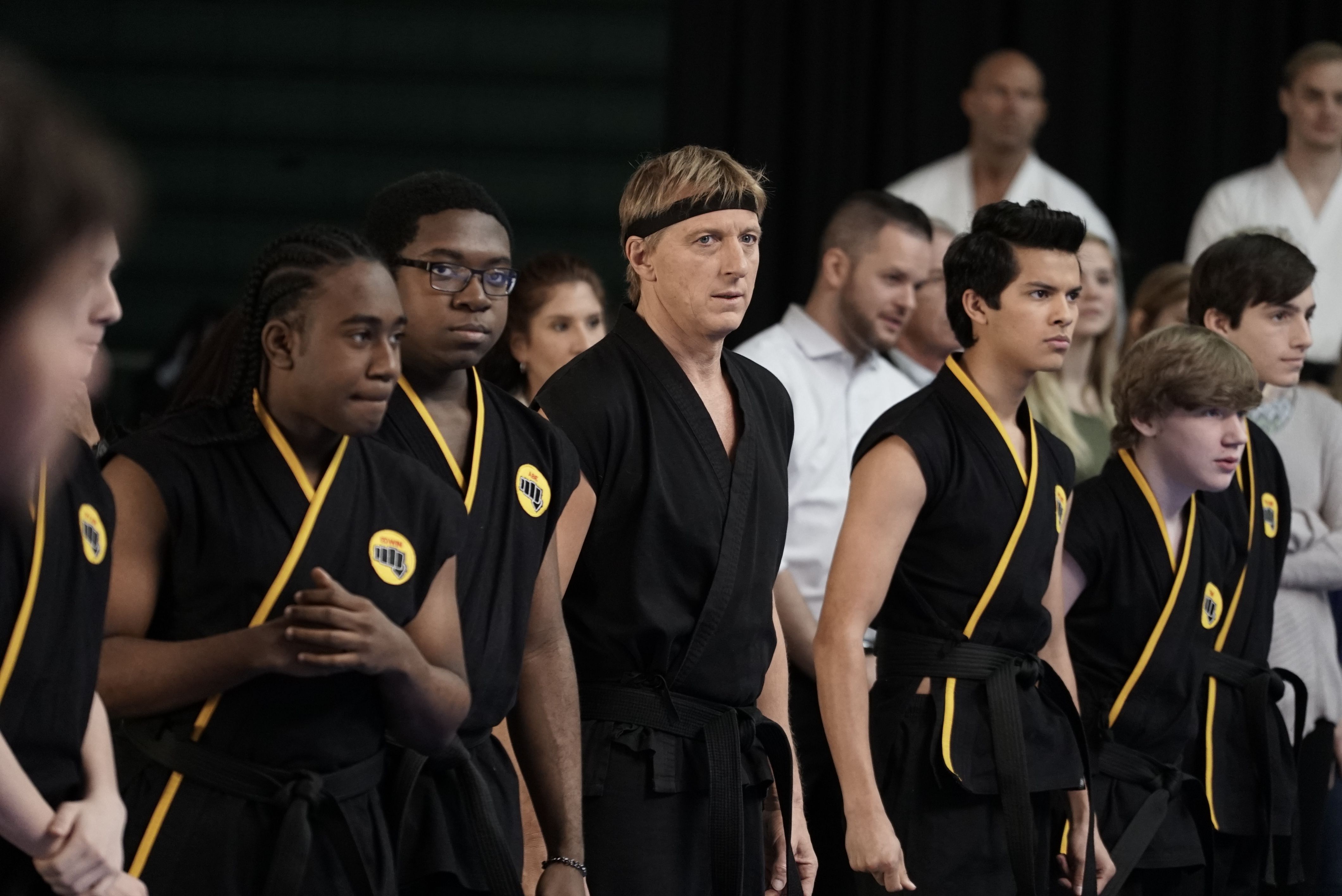 Netflix pushed several popular series release dates, such as The Witcher and Money Heist, to the end of the year. Along with these series, Cobra Kai season four is set to release in the Q4 period. Though Netflix has already announced the release dates for several other series, the release date for Cobra Kai season 4 has not been revealed yet. The fans have been eagerly waiting to hear from Netflix about the release date.