Emily's Wonder Lab is an educational TV series on Netflix. The series released on Netflix on August 25, 2020. Season one has ten episodes in total. The series Emily's Wonder Lab has been canceled by Netflix and will not be returning for season two. The episodes of season one range from 12 to 14 minutes in duration.
The series is produced by Bunim-Murray Productions (BMP). Emily Calandrelli, Trish Gold, Gil Goldschein, and Maria Pepin serve as the executive producers for this educational TV series.
The series stars Emily Calandrelli as the host. Other cast members include Mason Walls, Nicola Casey, Sky Alexis, Arya Darbahani, Zaela Rae, Tenz McCall, Mackenzie Lee-Foster, Kennedi Butler, etc.
What did Emily's Lab Teach?
Throughout the episodes of season one of Emily's Wonder Lab, Emily Calandrelli teaches science concepts to a group of young children. In the first episode, Emily teaches how UV light works. The kids experiment with fluorescent colors and paint with them.
In episode two, Emily teaches how non-newtonian fluids work. She takes the example of oobleck, a mixture of cornstarch and water—the fluid acts as a liquid and a solid in different circumstances. The children in this episode are trying to dance and walk in the gooey fluid, oobleck.
In episode 3 of Emily's Wonder Lab, Emily takes the kids outside for a big experiment. She tells the kids that they will be experimenting with chemicals and create big foam. The experiment is called Rainbow Horse Toothpaste, but it is not toothpaste for horses. Instead, they create foam with the dish was soap and other chemicals.
In the Fourth Episode…
Emily teaches them how tornadoes are created. She teaches them about natural tornadoes and how big and small they can be. She then teaches how tornadoes can be created indoors. In episode five, the children learn how much strength chicken eggs have. Emily teaches them about their strength and weakness. The kids try to walk on eggs.
In episode six, Emily teaches the kids how glue and slime are created. They have fun playing with slime. Next, they play in a pool filled with glue. Next, Emily helps them learn about cross-linking polymers. In the seventh episode, they learn about air pressure. They learn to make air cannons with different objects like shower curtains, bungee cords, and trash cans.
In episode eight, the kids learn through Emily about the power of balloons. They race against each other's balloons to see who wins. Newton's third law motion is taught in this episode. In the ninth episode, the kids make scary flying ghosts and scare each other. They brew bubbling potions with different chemicals.
In the last episode, the kids learn to use solar energy to produce heat. Then, they learn to bake pizza with the help of just aluminum foil, plastic wrap, and a pizza box. The power of natural solar energy is taught in the last episode. She teaches them to make pizza with the help of solar power.
At the end of every episode, Emily taught how kids watching at home could perform similar experiments at home. In addition, she taught how things usually found at home can be used to conduct science experiments in the lab in the same episode.
Who is Emily Calandrelli?
Emily Dawn Calandrelli is an MIT graduate in Aeronautics and Astronautics. She also has a degree in Technology and Policy. Emily has worked with NASA as an intern. She designed a simulation for the Phoenix Mars Lander experiment.
Emily Calandrelli has also appeared in several episodes of Bill Nye Saves the World. She started as host for Xploration Outer Space in Fox's Xploration Station. She was awarded Daytime Emmy for her work on Xploration Station. She is a known Public speaker, author, and host in TV shows. She filmed the episodes of season one of Emily's Wonder Lab while she was nine months pregnant. She has been appreciated for her approach towards kids and the methods of teaching science to young children.
Is Emily Coming Back to Teach More Science?
Emily's Wonder Lab has been canceled after season one. Netflix decided not to renew the series due to the decline in viewership. Though the show was popular and was liked by its target audience, Netflix still decided to go with the viewership count. As a result, Netflix decided to cancel several shows solely based on the viewership count of the TV series.
There has been a petition circulating on Change.org to get the series back for another season. Thousands of people have signed it as of now; maybe the fans will be heard by Netflix. But it all still depends on the will of Netflix, if it will renew its original series Emily's Wonder Lab. After that, fans might just have to accept that the series has been permanently canceled.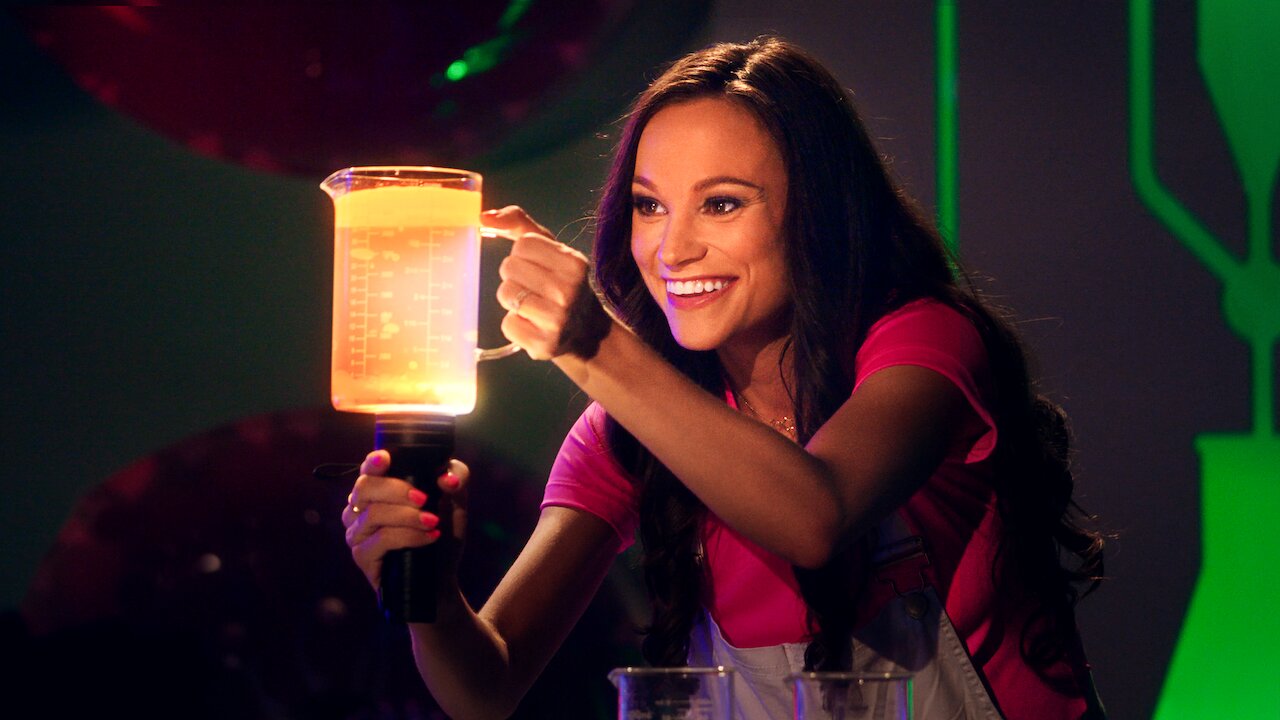 If there were ever a season 2 for Emily's Wonder Lab, Emily would have taught the kids more about science. Fans are wondering why Netflix would cancel an educational TV series, as there is so much to educate the children about. So many science concepts could have been taught to kids in a fun way. But it looks like the future of Emily's Wonder Lab has been decided already.
HOWEVER,
This genre has always struggled to move forward on Netflix. Some of the shows only manage to get a maximum of two seasons. But the fate of Emily's Wonder Lab will be stopped only after one season. Emily, the host of the series, has not yet commented on the cancellation of the series.
The show has not come in the top 10 on Netflix in either the United States of America or the United Kingdom. But it did come in Netflix's top 10 in other countries such as Finland, Qatar, Norway, and the Netherlands. So this might be one of the reasons for the show to be canceled but not the primary reason.
Why has Netflix been Cancelling Shows?
All the fans can do is wait for their petition to be heard, or their favorite show, Emily's Wonder Lab, will not be renewed at all for a second season. Netflix canceled several shows after only one season this year. It announced during May to June the cancellation of Emily's Wonder Lab along with several other shows.
Netflix series like The Duchess, Cursed, The Irregulars, White Lines, Jupiter's Legacy, Bonding, The Crew, Mr. Iglesias, and Country Comfort show that Netflix canceled after one or two seasons in 2021. Some of these series even was a part of Netflix's top 10 in the US and UK, but it looks like fate still lies in the hands of Netflix. Emily's Wonder Lab has been canceled and will not renew for a second season.