With the powerful kick-off for the 4th phase of Marvel, there's been a lot going on for the fans. Ever since the year started, Marvel has announced a spectacular line-up of multiple projects that originate after the events of Avengers: Endgame. But there have been some projects that have been made as a tribute to some of the best in the business. And when we come to some of the best of the best, Nothing rings a bell better than one of the main Avengers itself, Black Widow. That's right. Dreykov's daughter is coming back to tell her story. This story goes into flashbacks and dwells into the past about Natasha's life.
Source: Google
Although the movie was scheduled to release last year in the month of November, it was then delayed for quite a long time due to the coronavirus pandemic. But now, since the scenario has much improved, Marvel Studios is now set to release the movie in the month of July this year.
The better the actors, the better the story
With each and every movie that Marvel has produced, we've seen that they have recruited some of the best actors for their projects. It's always some of the most bankable names in the industry that come to play these iconic superheroes and villains. Now, looking into the cast of Black Widow is a very impressive feat. We of course have Scarlett Johansson returning again as Natasha Romanoff aka Black Widow.
Source: Google
It also has the famous David Harbour in this film as Alexei Shostakov, or better known as Red Guardian. It also stars Rachel Weisz, the woman who made her name with the infamous Mummy series. She plays the role of Melina Vostokoff and is another Black Widow that was trained in the Red Room along with Natasha. Ray Winstone also appears in the movie as he portrays the role of Dreykov, the head of the Red Room.
It's a cast that can never be forgotten as all of these names have held some very high profiles with various projects attached to their name. It's now obvious to see that several superhero movies and fictional content-based movies are now banking on stars that would normally stick to the non-fictional cinema. But since there are now movies that not only have an expandable budget but come out with a creative story centered around comical superheroes, then it's even better. Modern cinema has now started to encourage the initiative and uplift the spirit of all comic fans.
Before or after the events of Endgame?
A lot of people who do not keep up with most of Marvel news and haven't been in touch with the storylines, this is a doubt that people have been asking. To be clear, this movie is nowhere associated with the events of Endgame. It does not make any prior connections to the movie's significance. As seen in Endgame, when Clint and Natasha go to Morag to collect the Soul Stone from Red Skull, one of them have to sacrifice themselves so that the other can collect the Soul Stone. In this case, Natasha jumps, and then the Soul Stone is taken by Clint back to the present time. Because of this, that was the death of Black Widow in the Marvel Cinematic Universe.
Source: Google
This movie is more set up after the events of Captain America: Civil War, where Natasha is forced to face the consequences of her dangerous past. And because of this, there have been unresolved events that have been created in her past. That is why she comes together with her team of friends to stop the threats and protect the world how she feels best. It is going to be one nostalgic movie as this might be the last time that we get to see Black Widow in action.
Will Robert Downey Jr. be making a cameo in the movie?
There again comes another question that has been at the peak of all minds when it comes to Marvel fanatics. Is Robert Downey Jr. be going to making a special cameo in the movie? Some reports do confirm the fact that RDJ will be coming back for a special appearance in the movie.
Source: Google
If everyone remembers correctly, then Natasha's character was given her introduction in Iron Man 2. At the time, she was Tony's assistant in the movie. Later on, it was Nick Fury that revealed to Tony that she was an agent working for S.H.I.E.L.D. So, it's safe to say that after the events of Endgame, it would only be so interesting to bring back Robert Downey Jr. for one quick cameo in the movie. A little something for the fans would never hurt. Other than that, if looked at, then all the six main Avengers, now have standalone movies made on them, except Hawkeye. Hawkeye, on the other hand, will be getting a miniseries on his name. Jeremy Renner will again reprise his role for the straight shooter. With all these projects coming in with such speed, Marvel is close to creating a lot of history this year.
Other Marvel projects in progress
As of now, there have been several projects that recently aired for the fans. Two miniseries, namely WandaVision and The Falcon and The Winter Soldier recently aired, which were et right after the events of Avengers; Endgame. Just a few days ago, the God of Mischief also came back to entertain millions of fans. He now has a miniseries in his name. Tom Hiddleston has come back with a bang, right after the events of Endgame. The miniseries of Loki is set right after Endgame, where Loki takes the tesseract due to a mess-up of the Avengers. He then takes the Tessaract and transports himself to a place unknown. He's now being punished for his crimes, now in the hands of a time authority, known as Time-Variant Authority (TVA).
Source: Google
Other than these miniseries, it has also been announced that the production process for Thor: Love and Thunder, has also come to an end. Chris Hemsworth is once again back to play the God of Thunder. He will also be appearing in Guardians of The Galaxy Vol. 3. That movie is scheduled for release next year. The director, Taika Waititi goes on to say that this might be the Thor movie just yet. We can only wait to see what happens. Even Natalie Portman reprises her role as Jane, Thor's love interest.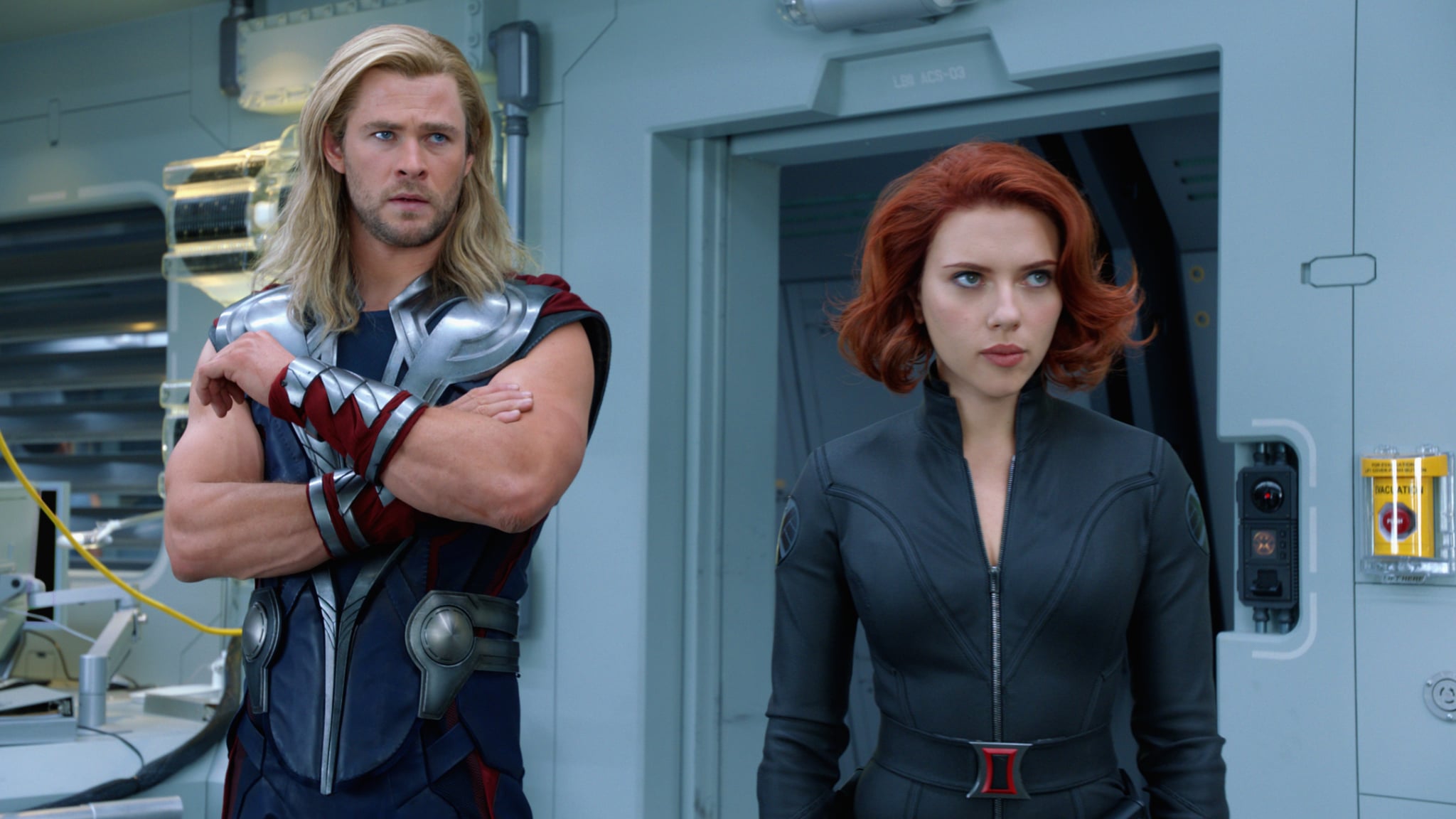 Source: Google
With all these exciting events in mind, let us now look forward to Natasha Romanoff first! Watch out, this might just be the best Black Widow performance you've ever seen yet.