South Korean dramas have gained immense popularity all over the world.  "Itaewon Class" is one such drama that has attracted audiences with its impressive storyline and the excellent performances of the actors.
Itaewon Class, Korean TV series, was written by Gwang Jin and directed by Kim Sung-Yoon. It is also the first TV series that is produced by Showbox. This series is full of love, twist, and drama, and fans are very excited about the upcoming second season.
Based on the webtoon by the same name, 'Itaewon Class' is written by Gwang Jin and directed by Kim Sung Yoon. The show started with an average rating but got an excellent rating towards the end. And fans have also been demanding for a second season. So there have been speculations that a second season is highly possible due to its overwhelming success. Here is everything you need to know about the next season.
Itaewon Class Season 2: Release Date
Season one was released on Netflix on February 3, 2020. As of now, there is no official announcement in regards to the second season, but there is a lot of rumours about the possibility of it. So, we can expect Itaewon Class season 2 release in 2020.
Itaewon Class Season 2: Plot 
The drama follows the story of the character Park Sae Ro Yi, who is an ex-convict. His life turns upside down when he ends up beating a bully at school. His father ends up dying and angered by grief, he attacks Geun won, which gets him imprisoned for three years. After he gets released, he opens up a bar in the Itaewon area to become the biggest food company in Korea and seek revenge from his rivals. And that's where the story goes ahead.
In the last part of the drama, Park Bo Gum made a cameo and so the next season is expected to be focused on the romance of Oh Soo Ah and Park Bo Gum's character.
Itaewon Class Season 2: Cast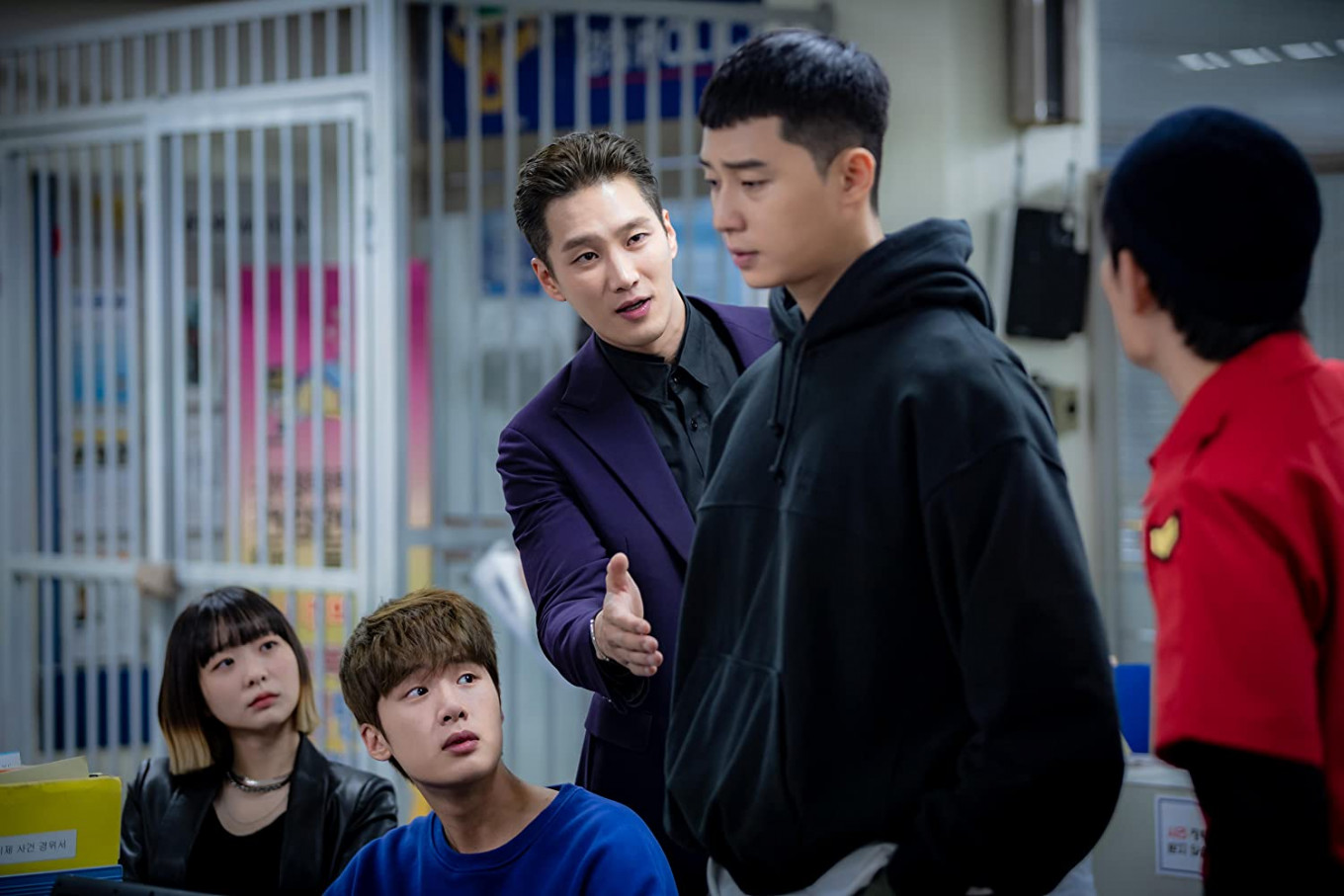 Since Park Bo Gum made a cameo appearance in the final episode, fans are expecting him in the next season.
Park Seo-joon as Park Sae-ro-yi
Kim Da-mi as Jo Yi-seo
Yoo Jae-myung as Jang Dae-hee
Kwon Nara as Oh Soo-ah
Kim Dong-hee as Jang Geun-soo
Ryu Kyung-soo as Choi Seung-Kwon
Lee Joo-young as Ma Hyeon-Yi
Ahn Bo-hyun as Jang Geun-won
Chris Lyon as Kim To-ni
Kim Hye-eun as Kang Min-jung
Hong Seo-joon as Mr. Kim
Yoo Da-mi as Kim Sun-ae