Fate/Grand Order wrapped up a new anime series for its Babylonia storyline lately. It confirmed that there will be a new anime project that will adapt the Final Singularity: Solomon Story from the mobile game. However, that is not the only thing to look forward to from this franchise.
The franchise is also bringing for its audience two major films based on the Camelot story. The first film is titled Fate/Grand Order: Shinsei Entaku Ryouiki Camelot recently released a new trailer.
The first part adapts the 6th chapter of the game. It is produced by Production I.G and Signal.MD.
Fate/Grand Order Shinsei Entaku Ryouiki Camelo: Release Date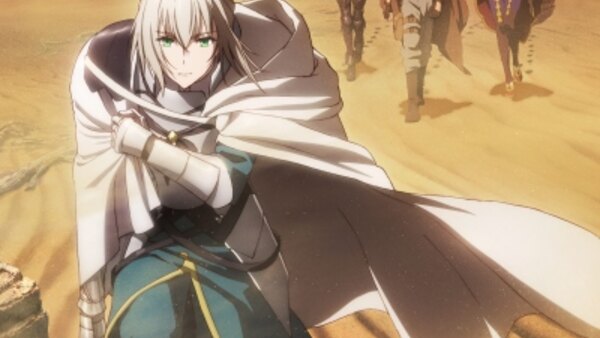 As of now, there are no speculations about the official date making rounds. Though, Aniplex also released a new promotional video. The first part will premiere in theatres on August 15 this year.
Also, keeping in mind the current Covid19 pandemic and worldwide quarantine, everything is at a halt. But hopefully, as the situation will soon get back to the normal, we can expect a release date.
Fate/Grand Order Shinsei Entaku Ryouiki Camelot: Storyline
The film Fate/Grand Shinsei Entaku Ryouiki Camelot revolves around the connection between humankind and magic. It focuses on the connection in order to observe the future of humanity for possible extinction events. The story unfolds after a series of events take place in the Japanese Town of Fuyu, during the fifth holy grail war.
Aniplex of America describes the film – "This is the story of the last mythology at the end of the world." In other words, the story of the Knights of the Round Table will soon be out on the silver screen.
Fate/Grand Order Camelot: Cast
The official website revealed 14 cast members who will be part of this anime film:
Leonardo da Vinci: Maaya Sakamoto as Fate/Apocrypha
Lion King: Ayako Kawasumi as Fate/stay night
Gawain: Takahiro Mizushima as Beezlebub
Mordred: Miyuki Sawashiro as Noragami
Lancelot: Ryoutarou Okiayu as Toriko
Tristan: Kouki Uchiyama as Haikyuu
Agravain: Hiroki Yasumoto as Hoozuki no Reitetsu
Ozymandias: Takehito Koyasu as Jojo no Kimyou na Bouken Part 3: Stardust Crusaders
Nitocris: Minami Tanaka as Kakegurui
Xuanzang: Mikako Komatsu as K
Arash: Satoshi Tsuruoka as Tennis no Ouji-sama
Cursed Arm Hassan: Tetsu Inada as Tsubasa Chronicle
Serenity Hassan: Sayaka Senbongi as Koutetsujou no Kabaneri
Romani Archaman: Kenichi Suzumura as Gintama
Unfortunately, there are no updates on the storyline of the film and the role of the characters.