Endling, a 3D survival adventure game, developed by the Spanish developer, Hero beat Studios, has been making players all across the globe excited for its release. Here's all that we know of the game yet!
So without further ado, let us get into all the information and updates we have on Endling's scheduled release date, the potential storyline, and further updates to know.
When is the Release Date of Endling?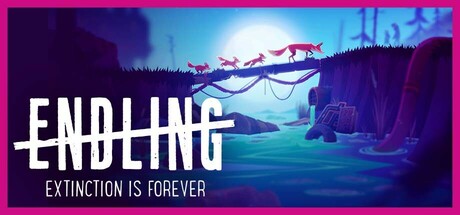 While you may all be guessing what is the possible release date going to be like for the gameplay of Engling, we have all the details you would want to know before you start searching online about the upcoming season because we have the answers.
Well, there is no set release date of the game as of yet. It was initially slated to release in 2020. However, Hero beat Studio's page stated that the release date has now been postponed to somewhere in 2021. Till then we will have to keep our fingers crossed that it does not get further postponed.
What is the Storyline of Endling?
While you may all be wondering what is the storyline going to be like for the gameplay of Endling, we have all the information you would want to know before you binge-watch the upcoming season. So here you have it-
The story of Endling is extremely eco-friendly as it follows the challenging story of the last surviving mother fox and her pups trying to survive in the new dystopian world where the overexploitation of natural resources has led to the endangerment of the wildlife.
What will be the Gameplay of Endling?
 Curious to know what the possible gameplay is for Endling?
In the trailers and footage dropped by Hero beat, the game was seen as having environment-friendly themes. Players can expect 2.5D scrolling, exploration, decision-making that is emotionally taxing, and more of survival gameplay.
There is going to be a lot of stealth involved as the enemies would be wearing hazmat suits who would be patrolling through the dark world. The game revolves around the extinction of organisms, and how players would have to protect the mother fox and pups. They would have to bring the pups in a haven where humans would not be able to harm them. 
For the rest, we will have to wait for the release date of the gameplay in order to make accurate opinions and comments on the future of the game.