The Irregular at Magic High School is a Japanese web novel series by Tsutomu Sato. The series is a fantasy, science fiction, and action-filled story. It takes place in an alternative history where magic exists and is shadowed by technology. It follows Tatsuya and Miyuki Shiba, siblings who seek admission into the First High Magic High School. As they try to keep their connection to the infamous Yotsuba clan a secret, they try to live their healthy daily lives in peace, where Tatsuya is shunned for his clumsiness. At the same time, Miyuki is validated for her magical abilities.
The Irregular at Magic High School: Visitor Arc – When Is The Release Date?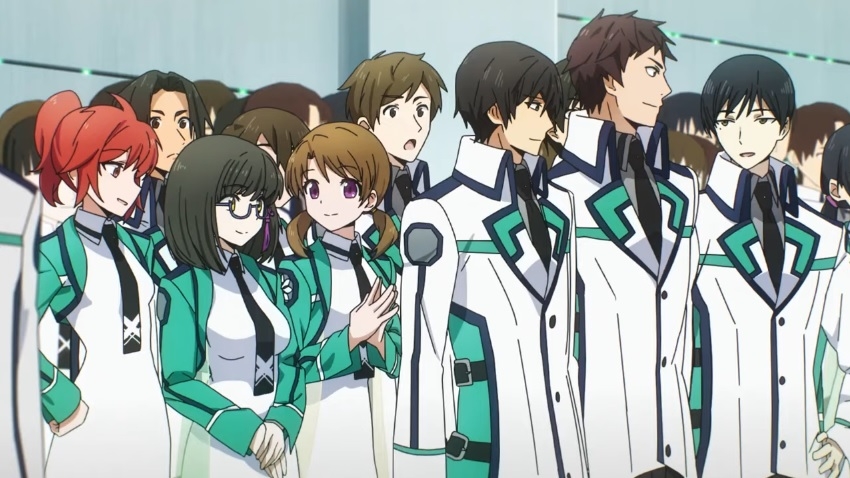 The series premiered in April 2014, and there had been no news about it since then. It's a surprise that after six years, there is finally some news about its release. 
The series was to make its comeback in the summer of 2020, but due to the COVID-19 outbreak, it was moved to release time further. The Irregular at Magic High School: Visitor Arc will now release in October 2020.   
The Irregular at Magic High School: Visitor Arc – What Is The Storyline? 
Many anime fans would have begun reading into Tsutomu Sato's light novel series by the same on which the series is based, and would've got insights about the storyline. Though there will be twists in the story depicted in the series. The anime adaption will cover the Visitor Arc. This also means that most of the cast will return for season 2, with many new characters adding to the story.
The story follows Tatsuya Shiba and his sister Miyuki Shiba who enroll in the Irregular Magic Highschool and enroll in courses of their abilities. Miyuki is a first-course student, whereas Tatsuya is a second-course student, and is considered irregular. 
The series skips the novel series of the Recollection Arc, but that doesn't necessarily affect the storyline. It will also be a prequel of the 2017 movie. "The Irregular at Magic High School: The Girl Who Summons The Stars."
We can expect to see many adventures of the siblings and their journey through their high school life.