Dwight In Shining Armor is an American fantasy television series created by LeeAnne H. Adams & Brian J. Adams.
The show was first time released on 18th March 2019 on the American channel known as the BYUtv.
After the enormous success of the first season, the makers have the 2nd and 3rd seasons of the show in the same year consequently.
In addition to that in the same year that sometime in June 2019 they renewed the show for its fourth season as well.
The primary storyline of the show is that it follows the life events of a present-day teenage boy named Dwight. Who somehow falls into an ancient underground chamber.
And after that, he lands on Gretta, a gothic princess. Who is under a magic spell and is sleeping for thousands of years now.
After learning this fact about the princess, Dwight inadvertently breaks the spell. This action of his not only awakens princess Gretta.
But also her court magician Baldria, and all of the medieval villains. As the show moves further, we see how Dwight falls into this sticky fairytale-like situation.
Wherein he is shouldered with the responsibilities of protecting princess Gretta and fighting off the evil villains. In addition to all this Dwight must also help princess Gretta with her new high school life.
Release Date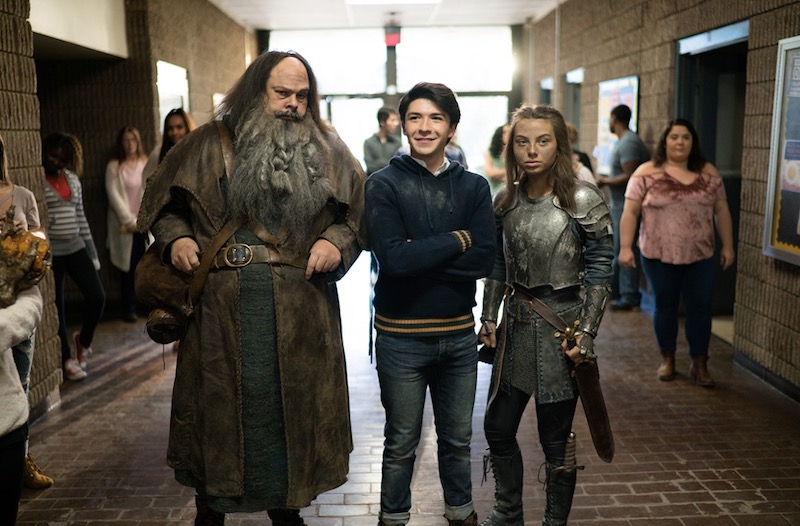 The makers of the show were quite spontaneous in releasing the previous three seasons of the show as they had back to back release them.
But, unfortunately, the same spontaneous is not seen in the case of Season 4. This could be because of the ongoing global Pandemic.
Due to which as of this date the makers of the show have not announced any official release date for the show.
Who's In Cast?
As for now, we do not have the entire cast list of Season 4. However, we can expect all of our significant casts and characters returning to the show, which consists of the following:
Sloane Morgan Siegel as Dwight

Caitlin Carmichael as Gretta

Joel McCray as Baldric

Danielle Bisutti as Witch Hexela

Evan Hofer as Choldwig