Sabotage Studio, the Quebec-based independent development team responsible for 'The Messenger', anticipating a new project related to this popular title. This is the 'Sea of ​​Stars,' which is inspired by the classics turn-based RPG game. The game has surpassed the active fundraising campaign on Kickstarter with a scheduled launch for 2022 on consoles and computers.
The Gameplay of Sea of Stars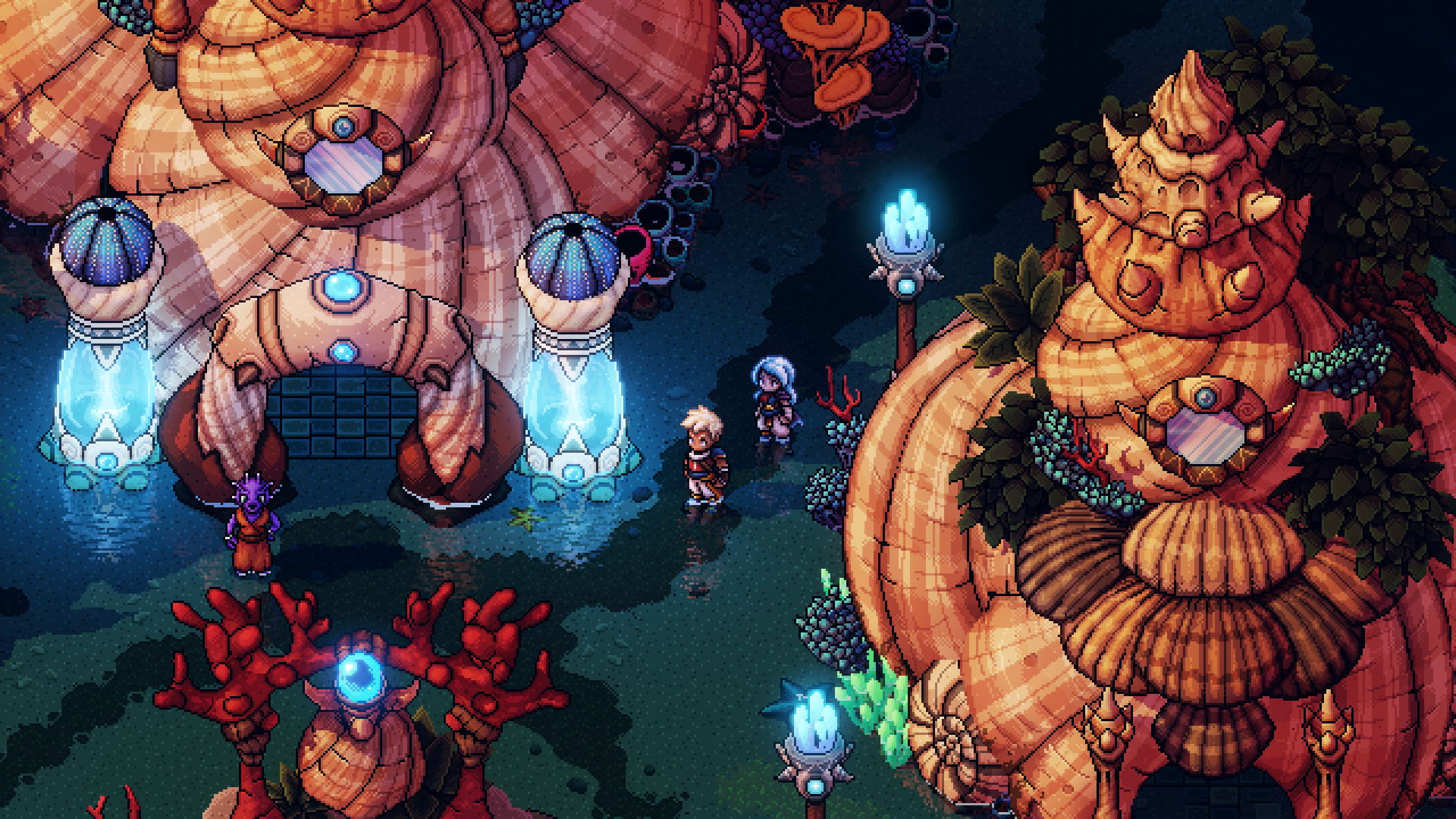 As we anticipated, 'Sea of ​​Stars' takes place within the universe of 'The Messenger'. In the new game, the protagonists Zale and Valere will face a massive number of monsters led by The Feshmancer, the villain alchemist. The idea of ​​the study involves collecting and managing the excellent resources of role-playing games. After that, it follows by combining them, in turn, with their elements concerning the support for combat. Exploration, and interaction with the surrounding environment.
Now it remains to be seen if this new project will achieve the same success as 'The Messenger', which for those who do not remember it, came to compete in The Game Awards 2018 as "Best independent game." However, it ended up being defeated by 'Celeste', the Platform title created by Canadians Matt Thorson and Noel Berry.
Successful Campaigns to start the project
In principle, Sabotage Studio set itself the goal of exceeding €58,000 in donations to start the project. At this time, the campaign accumulates more than 5,000 donors and has exceeded €171,000. Despite loosely reaching and exceeding its main financial objective, fundraising has not stopped. And the next aim is to contact €226,000 to add cinematics to the game.
What will be the release date of the Sea of Stars?
There are no official announcements about the release date for the 'sea of stars.' However, speculations suggest that 'Sea of ​​Stars' should take place sometime in 2022.