ABC's fire-fighter drama series Station 19 is geared up for its 4th season. The show is a spin-off of popular medical drama Grey's Anatomy. Here is everything you need to know about the upcoming season:
About Station 19: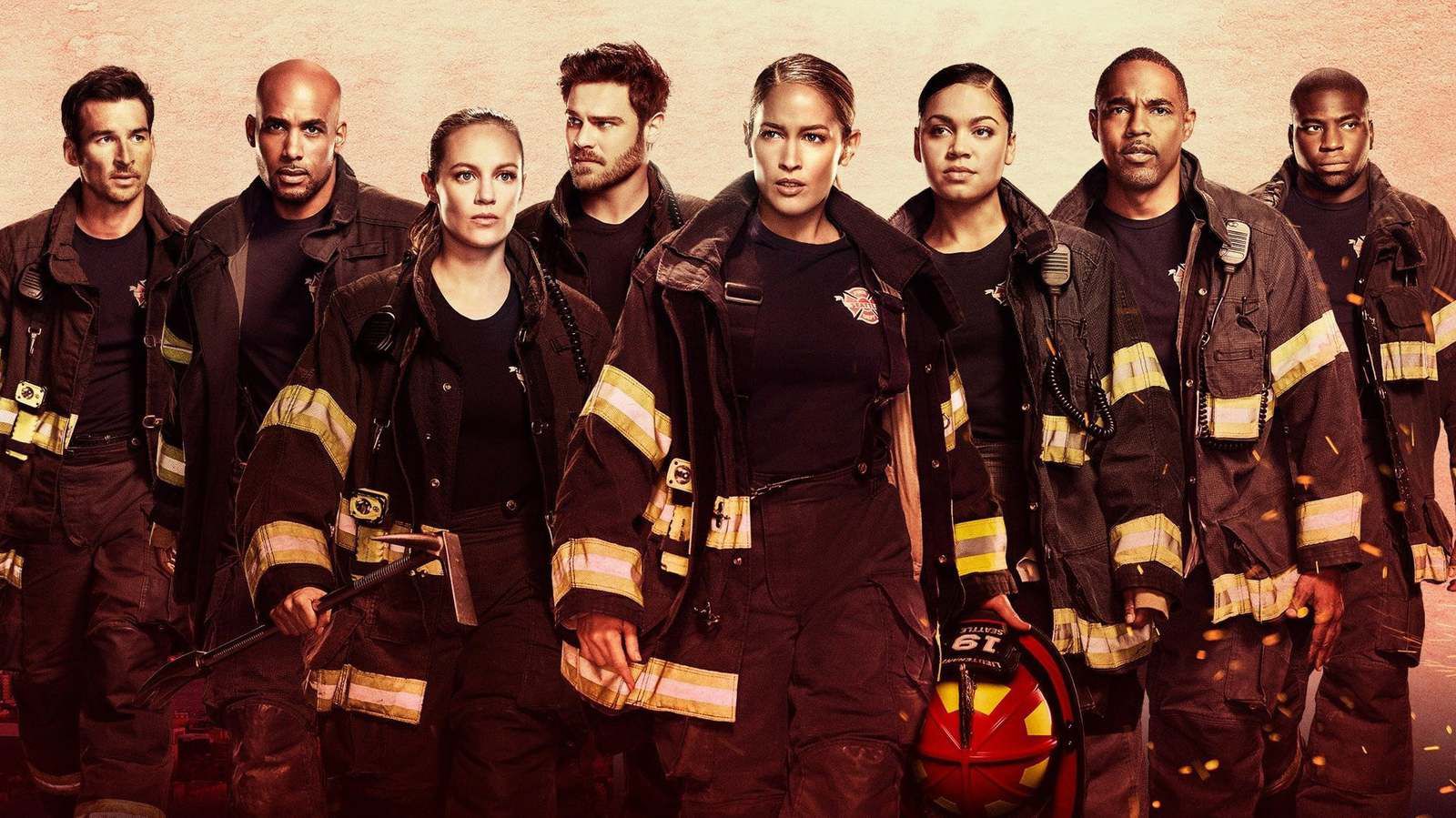 Station 19 follows the professional and personal lives of fire-fighters in Seattle's Fire Station 19. The show revolves around Andy Herrera, a young and determined firefighter and her colleagues Maya Bishop, Dean Miller, Travis Montgomery, Victoria Hughes, and newcomer Ben Warren. Andy is romantically involved with Lieutenant Jack Gibson. Capt. Pruitt Herrera mentors his daughter Andy and Gibson. It is a drama-packed with action, old flames, and host of Grey's Anatomy appearances.
The show is created by Stacey McKee, who was the showrunner for the first two seasons. From season 3 onwards, Krista Vernoff has replaced Mckee. The show stars Jaina Lee Ortiz (Andy), Grey Damon (Jack), Danielle Savre (Maya), Okieriete Onaodowan (Dean), Jay Hayden (Travis), Barrett Doss (Vic), Jason George (Ben) and Boris Kodjoe (Robert).
Season 4 release date:
ABC renewed Station 19 for its fourth season in March 2020. However, there has been no official announcement of the release date as of yet. Considering the pandemic situation, season four is likely to get delayed further.
What Answers we might get this time?:
Season four will shed more light on the impact of Pruitt's death on the station. Andy will go through a lot of changes. New challenges will come her way, and she has to now battle with them without her father. Ryan's death will also play an essential role in the plot.
Showrunner Krista Vernoff said in an interview: [in season four] "Andy is having a reckoning. She's having a period in her life where it all comes tumbling down, and delusions fall away, and the stories she was told as a child turn out not to be true, and the big question is, what is true?"
In conclusion, it is safe to say that Season Four is going to be an emotional ride for Andy as well as our audience.