A platform game filled with adventure, Greek: Memories of Azur is a single-player side-scrolling game with hand-drawn animations and experience.  The game is developed by Navegante Entertainment and will be published by Team17. The action-adventure game will enable players to take on the roles of three siblings: Greak, Adara and Raydel and help them guide through the lands of Azur. The cool trick of the game is that the players can alternate between the siblings and use their unique skills to escape from the Urlag invasion.
The main character of the game is the smallest sibling, Greak, who belongs to a magical race called the Courses. The group is under the attack of an enemy infiltration from a section called Verlag. Greak's primary goal in to reunite with his brother (Raydel) and sister (Adara) amidst the invasion and build an airship to flee from the lands of Azur. Well, get ready to join the siblings in an energizing adventure.
Greak: Memories Of Azur: Release Date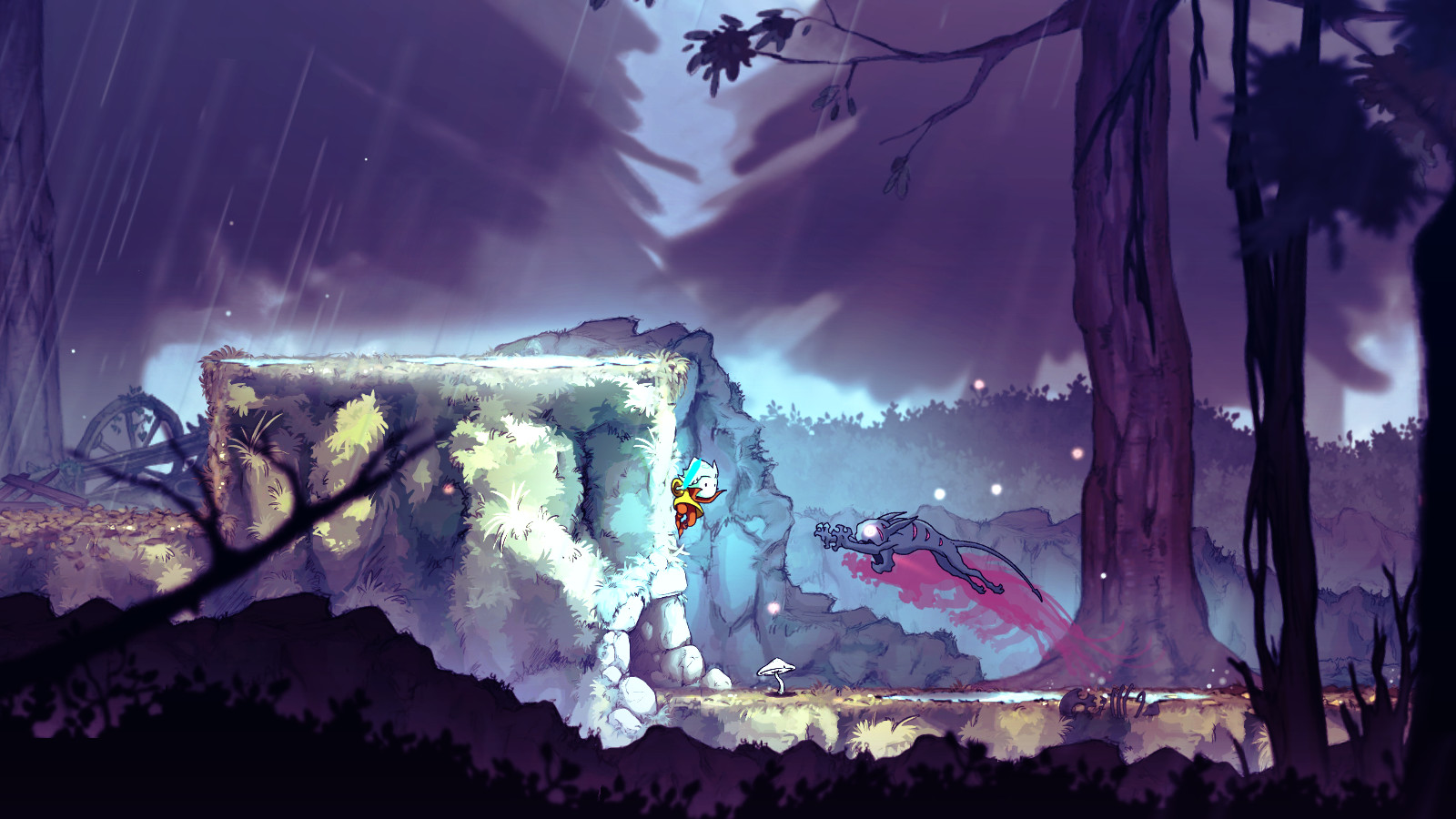 Greak: Memories Of Azur initial release date was 28 May 2020, but because of ongoing Corona pandemic they had to cancel the release. Now, a fixed date has not been revealed for the release of Greak: Memories of Azur. However, the possible time of publication has been mentioned; the game will be coming in 2021. There is a possibility that a release date has not been announced due to the ongoing Corona pandemic, but there can be another reason altogether.
Greak: Memories Of Azur: Gameplay
As mentioned before, the game features hand-drawn, two-dimensional graphics with side action. It will also see scenic, intertwined locations with numerous platforms and obstacles to cross. A description as to what different characteristics the three siblings will have is also given. Greak, the youngest sibling, will be advantageous to his small height. He is highly agile and can squeeze through narrow gaps.
Adara, the sister, can reach places that her brothers can't due to her ability to levitate and dive. She can also execute magical attacks. Lastly, Raydel masters in hand combat and can make dangerous use of his sword and shield. The animations are colourful and have a cartoonish style.
In this game, there are three characters named Greak, Adara, Raydel and in this game, each level is structured with the end goal that each character must contribute their one of unique skills to help the other two in progress through the game.