Studica Solution and Electric Monkeys have collaborated to develop and publish a fast-paced, 2D arena shooter game named Gravity Heroes. The game fuels on the 80s and 90s nostalgia theme teamed with stirring music and popping art style. It is an indie action game with stylistic pixel graphics.
The 2D arena shooter game lets players manipulate gravity and loot randomly dropped weapons in order to fight off massive robotic enemies. It is primarily a single-player game but can be played with three more players locally.
Gravity Heroes: When Will The Game Release?
Gravity Heroes has a solidified release date and will premiere on February 26, 2021. The game will be available for PC on Steam, PlayStation 4 and Xbox One. Well, there's only a few months before the game will be released so gear up your PlayStations and Xboxes.
Gravity Heroes is a chaotically fun game that allows diversified arcade action. The narrative of the game follows a conflict between humans and synthetics, intelligent and independent robots that are capable of reproducing and living together.
A peace pact is signed to stop a devastating and brutal war between the faction, however, after many years, strange cases of revolting Synthetics threaten to reignite the some-what peaceful dissonance. To investigate and prevent the brewing war, a task force has been assigned, Gravity Heroes.
Gravity Heroes: What Will The Gameplay Be?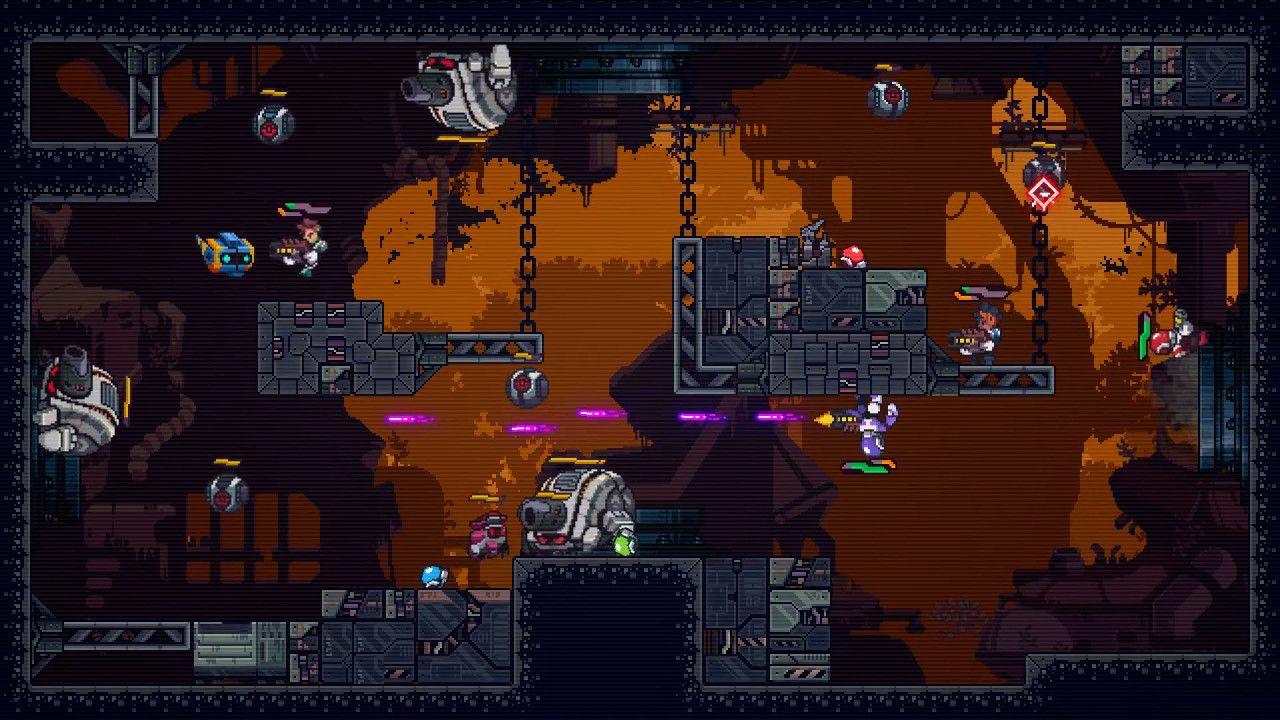 Gravity Heroes has art pixel graphics with a very colourful, indie retro style. It is a 2D-arena shooter game. The game's main mechanic, Gravity Shifter, allows you to escape and shoot enemies while walking on the ceiling, the walls or by just floating around.
Other than this, nothing more has been revealed by the developers about the game and we expect more information to float in the upcoming months. Also, demo gameplay has been released on YouTube and on Steam, so check that out.