Ghostbusters: Afterlife is an upcoming American supernatural comedy film. The movie is a sequel to the 1984 movie "Ghostbusters" and 1989 movie "Ghostbusters 2".
The storyline of the movie will be set sixty years after the events of Ghostbusters and Ghostbusters 2.
In this movie, we will be seeing a family moving to a small town and after that, discovering their connection to the original Ghostbusters.
The upcoming movie is the fourth film in the entire Ghostbuster franchise. And it will be made under the direction of Jason Reitman.
While the script if the movie will be written by Jason Reitman and Gil Kenan. And the film will be disturbed worldwide by Sony Pictures.
The following is lists of all the casts and characters of the upcoming movie:
McKenna Grace as Phoebe

Finn Wolfhard as Trevor

Carrie Coon ad Callie

Paul Rudd as Mr Grooberson

Billy Murray as Dr Peter Venkman

Dan Aykroyd as Dr Raymond

Ernie Hudson as Winston Zeddmore

Sigourney Weaver as Dana Barrett

Annie Potts as Janine Melhitz

Oliver Cooper as Elton

Marlon Kazadi as Thick neck

Sydney Mae Diaz as Swayze

Tracy Letts as Jack
Rplease Date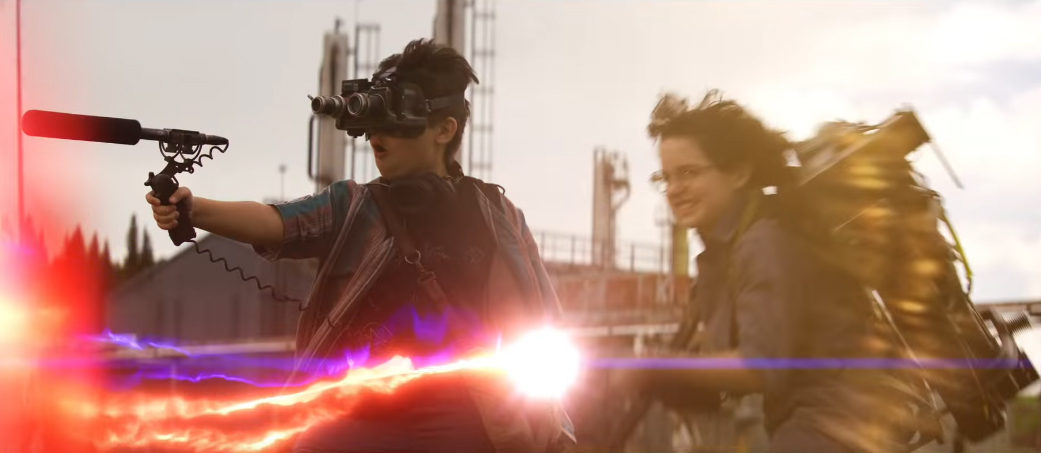 Ghostbusters: Afterlife was initially all set to release on 10th July 2020 in the United States. However, the same could not happen.
Due to the outbreak of the deadly Coronavirus. Which has caused the entire entertainment industry worldwide to come on standstill?
Hence, due to fear of the spread of infection in the cinema halls and following the guidelines of the WHO the makers decided to push forward the release date of the movie.
Now the movie is all set to swoop into the theatres on 5th March 2021.
What Is the Storyline?
The plotline of Ghostbusters: Afterlife will follow the life of two children and their mother. After they move to their late grandfather's farm in Summerville, Oklahoma.
After that reaching there, the children discover that they are somehow related to the original Ghostbusters. And they also find out the secret legacy of their grandfather.