Coming To America of 1988 is still fresh in the minds of its fans, and it been a long time that we got any sequel of the film series to watch on the big screen. Hopefully, amid this current situation worldwide, the sequel of Coming To America is given a release date. Yes, we are talking about the sequel Coming to 2 America, which is due soon to have an arrival this year.
So, when are we getting Coming to 2 America to watch?
Well, have a look at what's coming up with Coming 2 America along with its other updates.
About Coming 2 America
Coming 2 America is an upcoming comedy film which is a sequel to 1988's original movie of the same name. Craig Brewer is the director of the movie, and Kevin Misher is going to produce the film.
Eddie Murphy has written the storyline of the movie. This movie is based initially on Characters by Eddie Murphy, David Sheffield, Barry W. Blaustein.
When is Coming 2 America set to have a release?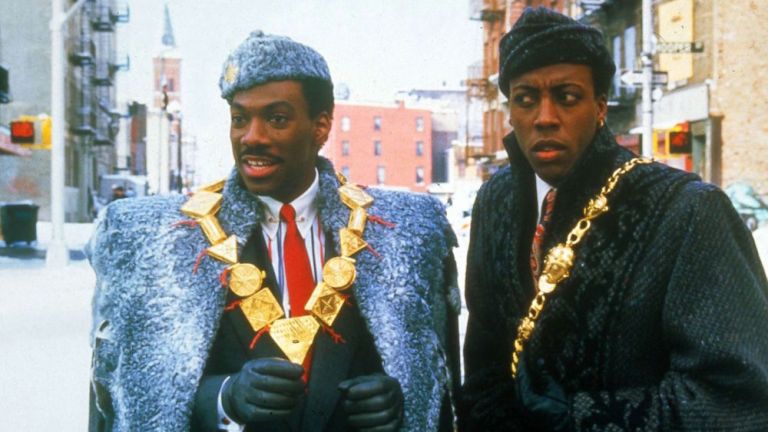 If there's no alteration in the release date to happen, then surely the movie Coming 2 America will have scheduled release, which is supposed to happen this year on Dec 18.
As Coronavirus Pandemic is going on and it is delaying many movies and TV series, so it may get further delay, but right now, we have a release date, which is Dec 18, 2020.
Who's in the cast of Coming 2 America?
The cast of Coming 2 America will have Eddie Murphy as Prince Akeem Joffer, Arsenio Hall as Semmi, Jermaine Fowler as Lavelle, Leslie Jones as Lavelle's mother, Shari Headley as Lisa McDowell, John Amos as Cleo McDowell, Tracy Morgan as Reem, Paul Bates as Oha, Louie Anderson as Maurice and many more.
What is the storyline of Coming 2 America?
The storyline of Coming 2 America will show Akeem after becoming the king of Zamunda to realize that he has a son about whom he had no idea. How to fulfill his late father's wish to prepare Akeem's son into a future king, Akeem raises his son will be seen in the upcoming film.
What's more about the Coming 2 America?
Coming 2 America will be a comedy genre film with Akeem and Semmi to be seen arriving back to America. However, the rest you'll get to know when the movie release on Dec 18 this year.
The previous movie of Coming 2 America series was R-rated, till now MPA has not issued any official ratings for the film.