Mystic Pop-up Bar is a wholesome South Korean TV series. Premiered in 2020, the series has drama, fantasy, mystery, comedy and supernatural, a little something for everyone. 
The series is based on a Webtoon Twin Tops Bar. It's different from that as it focuses more on solving people's problem rather than focusing on their lives.
Mystic Pop-up Bar Season 1 – Remaining Episodes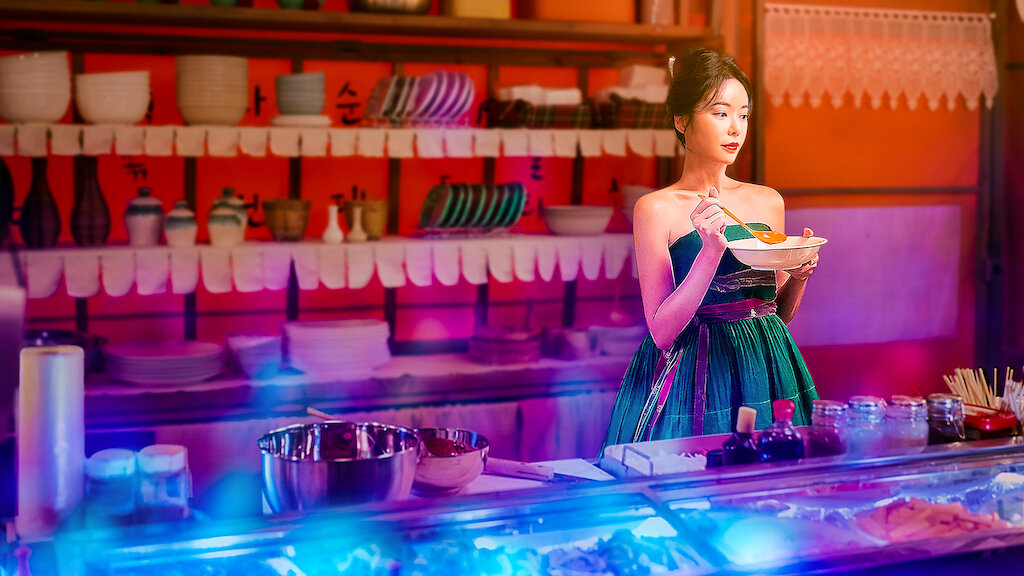 The series premiered on May 20, 2020, and it has released 8 episodes so far. The Mystic Pop-up Bar Season 1 will have a total of 12 episodes which will release two episodes per week on Wednesdays and Thursday. The episodes 9,10,11 and 12 will be available on June 17, June 18, June 24 and June 25, respectively. The Show has ended now we are waiting for season 2.
Mystic Pop-up Bar Season 1 – Who Is In The Cast? 
The main cast for Mystic Pop-up Bar Season 1 is as, Park Si-eun as young Wol-joo, Hwang Jung-eum as Wol-joo, Yook Sung-jae as Han Kang-bae and Choi Won-young as Chied Gwi. Other characters that feature are Yeom Hye-ran as God of the Underworld, Lee Jun-hook as Department Chief Yeom, Jung Da-Yun as Kang Yeo-rin, Ahn Tae-Hwan as Choi Jin-dong, Park Ha-na as Song Mi-ran and Park Joo-hyung as Assistant Manager Park. Some other characters seen in the series include Song Geo-hee as Crown Prince, Kim Yong-gun, Kang Min-sung and Kenardy Suyadi.
Mystic Pop-up Bar Season 1 – What Is The Plot?
Mystic Pop-up Bar basis on the story of a mysterious drinking establishment that's run by Wol Joo, a crooked woman, Han Kang Bae, an innocent part-time worker and Chief Gwi a part-time detective; who visit customers in their dreams to help them solve their problems. 
The Korean Drama revolves around a 500-year-old mysterious pop-up bar owner Wol-joo who is to solve problems for 100,000 people so as to avoid hell. In order to do so, she gets with Kang-bae who has a special ability that leads to people sharing their deepest wounds and worries if they touch him. With Gwi, they get into people's dreams and help solve their problems.