Good Trouble is an American drama series. It is the spin-off of the famous show 'The Fosters'. The first two seasons of this series were super exciting and the series became a super hit. Just like The Fosters, this is also a Freeform series. The 3rd season is now on the way. The fans are all eagerly waiting for a new season. We have some information about season 3.
Good Trouble has amassed a huge fan following in the course of the previous two seasons and has become the topic of discussion in many online forums which mainly discuss when the show is going to release and what we can see in the future seasons.
Here's everything we know about Good Trouble Season 3.
When will season 3 premiere?
In January 2020, Good Trouble was renewed for season 3. This is very exciting news to the fans. The point is that the official release date is not out yet. With the schedules in which the previous seasons have landed, it is not easy to predict the release date. We do not know if this will be divided into two parts and release with a small gap between them or of all the episodes will be out in one go.
We have to wait and watch for the production team to give us more information. There might be a delay due to the COVID-19 pandemic.
Who are the cast members reprising their roles?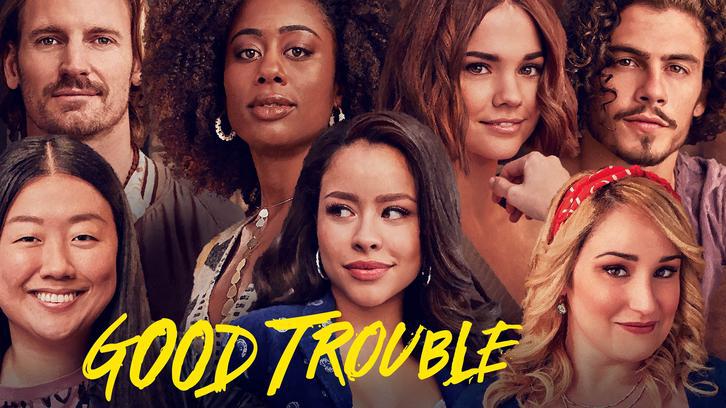 Almost all the main cast members will be coming back for their roles this season. This includes Maia Mitchell as Callie Adams Foster, Cierra Ramirez as Mariana Adams Foster, Beau Mirchoff as Jamie Hunter, Josh Pence as Dennis Cooper, Zuri Adele as Malika Williams, Emma Hunton as Davia Boheme, Sherry Cola as Alice Kwan, Roger Bart as Judge Curtis Wilson, Tommy Matinez as Gael Martinez and so on. We might be able to see some new faces too.
What can we expect?
The speculation is that this season will follow Callie and Mariana. They will be learning to balance between professional and personal lives. Also, we will see Malika facing legal consequences. The season is expected to be very interesting. Let us wait for a trailer to come out so we will know more about what we can expect from the show itself and whether its third season has something new in it or it is just the same old things just put differently.