Netflix isn't wasting any time delivering its latest batch of binge-able reality TV. The streaming giant is giving the people what they want: multi-million-dollar homes and enough quality drama to keep your butt glued to the couch all weekend long, also known as season three of Selling Sunset.
The reality show stars realtors Chrishell Stause, Christine Quinn, Amanza Smith, Maya Vander, Mary Fitzgerald, Heather Rae Young, Davina Potratz, and their bosses, Jason and Brett Oppenheim, who run The Oppenheim Group.
The series, once a hidden gem in an expanding collection of Netflix reality shows, dropped its second season mid-quarantine, which earned the show a whole new crowd of fans vicariously house-hunting in Los Angeles along with the leading ladies' billionaire and celeb clients.
Beyond jaw-dropping homes, fans got to watch the women fall in and out of love, test each other's friendships, and generally stir up drama in public places.
The first two seasons saw no shortage of name-calling, bandage dresses, and digs aimed at the Valley (and anyone who lives there).
Now, season three's storyline is promising much of the same, plus so much more that you—and even some cast members—never saw coming.
Selling Sunset season 3 will premiere Friday, August 7th.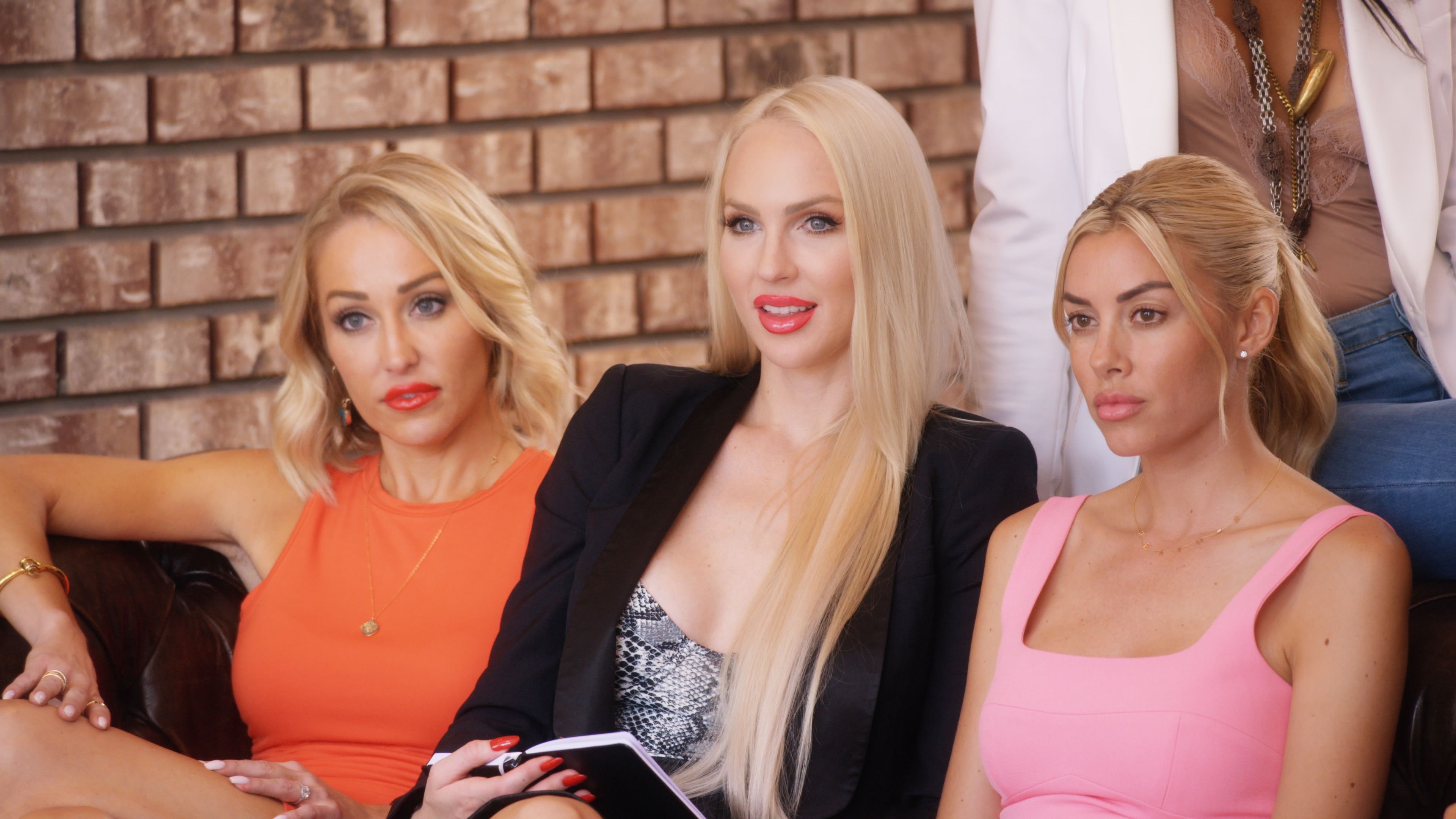 Yup, that's right. Since the third season's already been filmed—why wait? Netflix tweeted that the third season would drop just over two months after the second.
And so fans would have a little taste of what's to come, the season two finale wrapped with a quick preview of season three.
You're in for a gothic wedding, a surprise divorce, someone FINALLY selling that 44-million-dollar house, and there's even talk of ditching The Oppenheim Group and its "egotistic males." If seasons one and two are any indication, the third season will most likely be broken down into eight episodes, too.