Queer Eye Season 6 
Round 6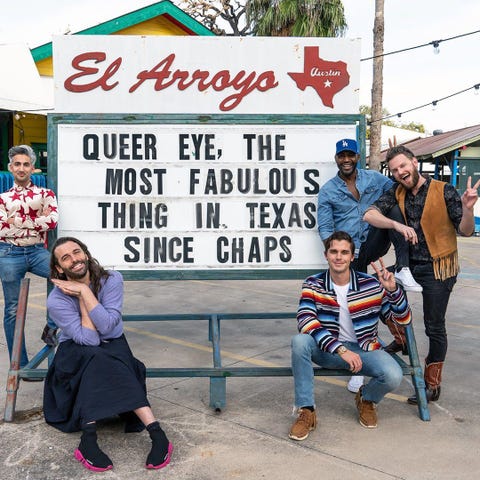 Yes, we know the fifth season of the show came out just this month. But we can't help it. And if you're a Queer Eye fan, you can't help it either! And if you aren't- log into Netflix and give the show about five minutes to work its magic.
Eye for Eye
We're keeping an eye out for the sixth season of Queer Eye already. Here's why you should too:
More than a decade after the beloved original series went off the air, Netflix has rebooted the "Queer Eye" franchise with five new fabulous men, their advice, their style, and New York City.
The reality TV series focuses on these five style gurus (The Fab Five) as they build relationships with men and women with varying belief systems. The show is filled with personal, heartfelt moments of love and acceptance and aggressive style and makeovers.
Scrambling around New York City to aid those looking for a lifestyle flip over are food and wine specialist Antoni Porowski, interior designer Bobby Berk, grooming consultant Jonathan Van Ness, fashion designer Tan France and culture expert Karamo Brown.
The show is a definite don't miss, and we would advise a binge session for anyone who isn't on the Queer Eye bandwagon yet.
We're waiting!
We're waiting, and we've been waiting!…for for about two weeks. But with a show as powerful as this- we can't wait! We need more!
First things first, Netflix has already confirmed way back in March that season six is not only happening- but it's already underway! Yes, that means filming has already begun.
They're heading to Austin this season! Although filming began and then was put to a sudden halt due to the god awful coronavirus pandemic, the show gives us two seasons a year. And since the fifth season aired just this month, we're expecting the sixth season to grace us any time in the latter half of 2020. Hopefully.