The official website for the anime adaptation of the Eureka Seven manga revealed that the third film in the Eureka Seven Hi-Evolution film trilogy 2021 would be released soon in Japanese cinemas.
Kōkyōshihen Eureka Seven Hi-Evolution is the second film in the Eureka Seven film trilogy released on November 10th, 2019.
The first film in the trilogy earned nearly 63 million yen ($ 561,137) in the first two days. It opened in 107 cinemas in Japan in September 2018
Synopsis of the show, Eureka Seven Hi-Evolution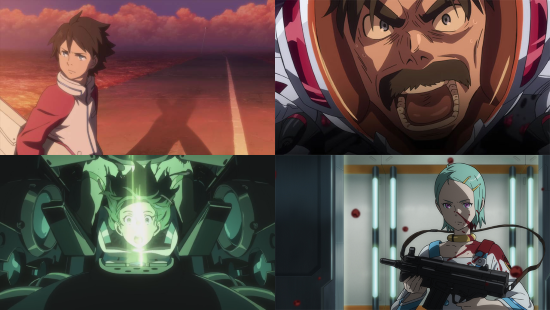 The first film showed more of the phenomenon of the early summer of love, which took place a decade before the first series of Eureka Seven since the franchise has so far shown only a small "beginning of everything." The films will have an independent ending but with the same central storyline as the original Eureka Seven series. The trilogy will contain completely new lines, newly released pictures, and brand new scenes.
The movie centers around a girl by the name anemone. She loses her father to a battle in Tokyo seven years before the story of the film. This incident ended up leaving her alone with her seagull.
Now it is a vital part of an experimental unit called acid to fight the Eureka seven. Anemone ends up becoming the biggest hope of humanity as she is a part of Eureka seven when there is a threat to billions of people.
Production of Eureka Seven Hi-Evolution trilogy
Eureka Seven is an anime mecha created by BONES and the Bandai Visual Studio. Eureka Seven is the studio's first original work, meaning it was not written or produced by another company and consists of 50 chapters. There is also a manga adaptation and two video games.