Dead to Me season 2 Release Date, Cast, Plot, Will Jen & Judy stay together?
If you are eagerly waiting for the release of Dead to Me Season 2, here we got a good piece of news for you!!.
Yes, it's officially confirmed that Dead to me series will be coming up with its new instalment.
If you don't know much about Dead to Me series, Do read the section below.
Dead to Me Series – What it is all about?
Dead to Me series is an American comedy television show which was scripted and created by Liz Feldman.
Storyline
This series is based upon a  good friendship between Jen and Judy. Jen is a real estate agent, who is trying to come with her losses through therapy, exercise, and various other methods. She is using anger and resentment as a result of her grief.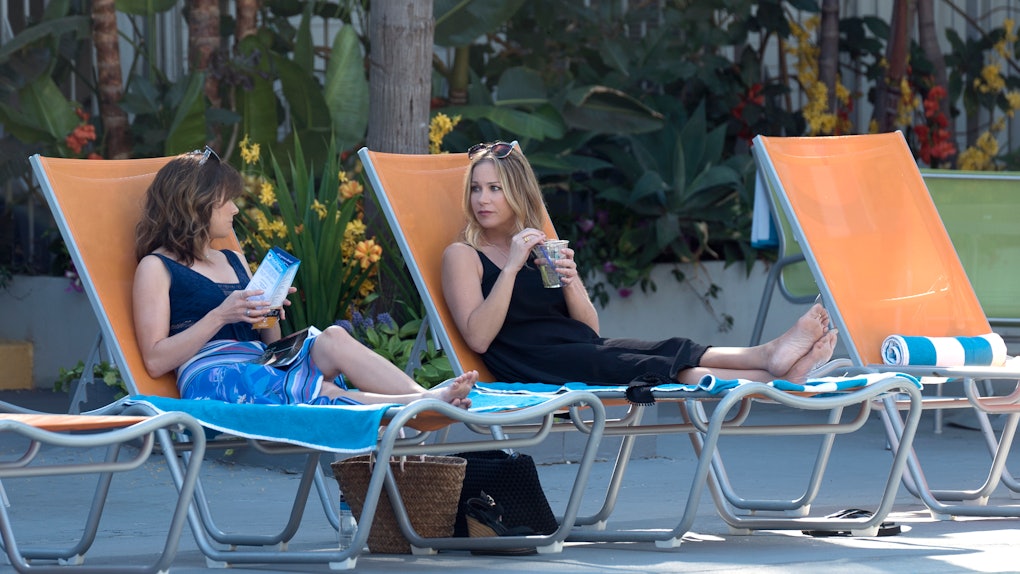 Then she meets Judy, who was also in the therapy group where she was, Jen was keening about her husband, who was killed by a hit-and-downs, while with Jen, Judy also grieves for her fiancé, who died due to a heart attack.
Eventually, Jen becomes more mentally unstable, as she unravels the mystery of her husband's death and secret life to Judy.
Dead to Me Season 2 – Release Date
The new instalment for the movie was renewed after the release of the first instalment which was in May of 2019 if everything goes according to the plan we may see Dead to Me Season 2 on Spring or Summer season in 2020.
Dead to Me Season 2 – Cast
It's confirmed that Applegate and Cardellini will be coming back, there is not a clear note whether James Marsden will return or not.
Regular characters like Christopher who is the partner of Jen for her business, Jen's youngest son Henry, Jen's teenage son Abe, Charlie, and also the police officer Ana Perez who is heading up the investigation about her's husband's death and many other pre-season characters will be returning in the second season.
There is no official confirmation about new faces but it's sure that we will find some new faces in the coming new season.
Dead to Me Season 2 – Plot
As season ended up with cliffhanger, which tells us that Jen had killed her Fiance by shooting her down.
On an interview with a Hollywood reporter, Liz Feldman (Creator of the series) said that the ending of season one is "Not like what you think"
He added and said:
"' I will just say that you don't know that she shot him," this hints that there is something different event, which will reach in the final scene. "Netflix will have to order a season two for us all to find out, luckily, they did!
When the discussion came about Season 2, Feldman said that:
"There's an evening of the score and there's a rebalancing that will take place and almost, in some ways, a role reversal"
Dead to me Season 2 – Will Jen & Judy stay together?
On another interview, the showrunner of the series Liz Feldman confirmed that bond between Jen and Judy will be more interesting in season 2.