WARNING: This article contains spoilers for the Good Girls Season 2 finale.
What happened in the final scene?
Season one and two both ended with Beth holding a gun in her hands, but in this one, she actually shot someone. Not Agent Turner but Rio!! Yeah! That was something of a good turn to end the season.
After Beth shot Rio, she freed Turner and he in return told her that he would take care of the mess and that she should run away from there.
Beth would have thought that Turner would save her and admit shooting Rio as a part of his investigation, but Turner made Rio an offer for his life if he promised o return him one.
This marks the final scene of the season. As we know, Rio is a fighter-survivor kind of a guy so he would have taken the offer, but little do we know
Is Rio in the next season?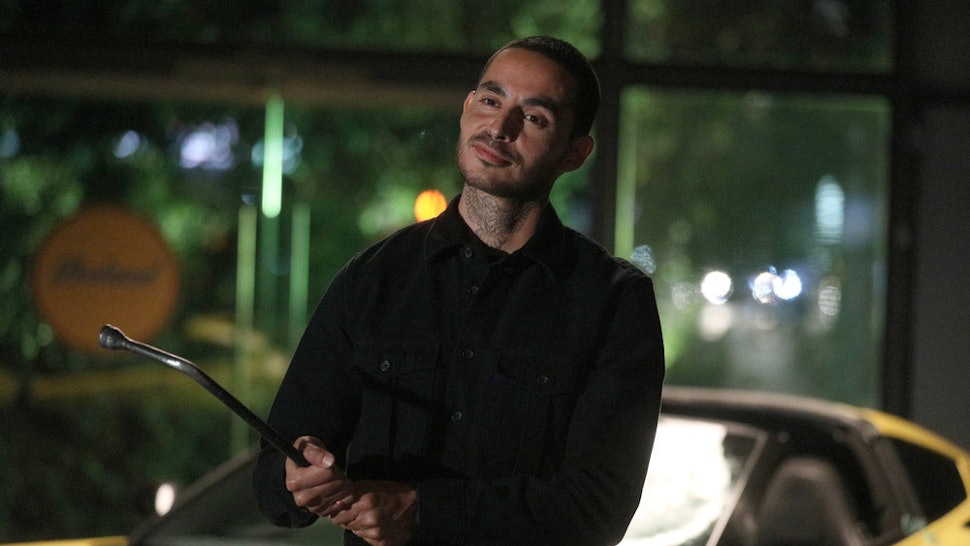 Wounded Rio as by most of the fans would come back as he would do anything to survive. He would be coming for Beth in the third season.
Fans would have to wait to see what happens next, but it was too bold of Beth to trust Turner with what she did. All her actions are piling up to come back at her in the next seasons.
What does this ending say about where Beth is right now and what her relationship with Rio has turned into?

Jenna Bans: I think Beth's relationship with Rio, just looking at all of Season 2, has really sort of run the gamut. At the beginning of the season, they acted on this attraction they had for each other and sort of kept acting on it. I think Beth is really torn because she obviously has feelings for the guy and it's more than just sex to us because he's the first man that's really made her feel like she's worth something. She's talented, and she's more than this, as Dean put it when they had dinner, more than someone "who can make a good kid's lunch for school." So there's that part of her, but then I think there's the other part, which is what you see in the finale, where she sort of realises he's been playing her this entire time.