The sci-fi American TV series Star Trek Discovery is to release soon with its new season. After its first and second season its time for the fans to see the third one. Although its release and premiere require us to wait for a while, we do have a trailer of the third season of Star Trek Discovery.
So, here's all you need to know:
Release Date:
If reports are to be believed then, the third season of Star Trek Discovery is to have a  premiere sometime in 2020. And the Star Trek Discovery season 3 is speculated to have a release in the first half of the 2020s on CBS All Access and later on Netflix.
Cast:
The main star cast of Star Trek Discovery, Sonequa Martin-Green is to be back as Michael Burnham and Doug Jones as Saru. And if reports don't go wrong then, as Anson Mount (Captain Pike) had signed an only one-year contract, so, most probably he won't be coming back, but we might see Tig Notaro as Jett Reno again.
Plot: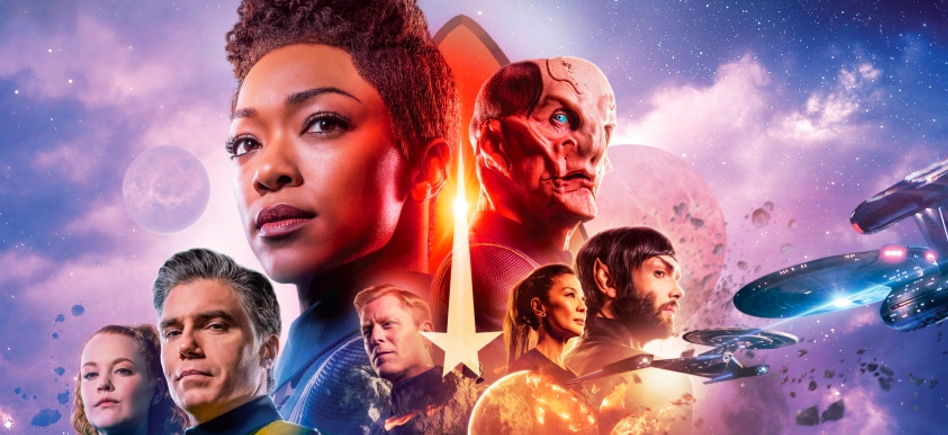 The crew of USS Discovery will be seen much ahead in future than what we saw so far in the original Star Trek Series. That also indicates that a new storyline could be seen this time. The trailer of the same is already out with a clue about the third season.
Nine hundred years ahead from the original of the series, the third season is full of uncertain plots, but we are eagerly waiting to see it.
So, let's wait for some more time to experience the sci-fi TV drama with its futuristic storyline that comes to thrill their fans. The trailer looks exciting, and we are keen to see if its thrilling or not.