The Sinaloa Cartel is finally back with season 2!
The Sinaloa Cartel is back with equally brutal screen action went many ups and downs for returning for Season 2 on Netflix where Narcos : Mexico is the only stand-alone crime drama to be binged by all the viewers and thus will be returning for a second season soon but not sure when as there is no trailer out yet. 
The drug cartel era, which began in the 1980s in Mexico, is what could be seen in the show from its prior show Narcos. It has created the giant streaming network for the fans and has gained popularity and attention. 
There is no trailer out yet and also not no date when it will air. The cast members José Maria Yazpik who plays the role of Amado Carillo Fuentes mentioned on Instagram that the show would be back in February 2020, which he said "Febrero."  But later on, the comment was deleted, which shows that the date may delay or even get aired early. 
Netflix announced the second season on 5th December 2018 with the attached exclusive video with a comment "We're building an empire. Why stop now?"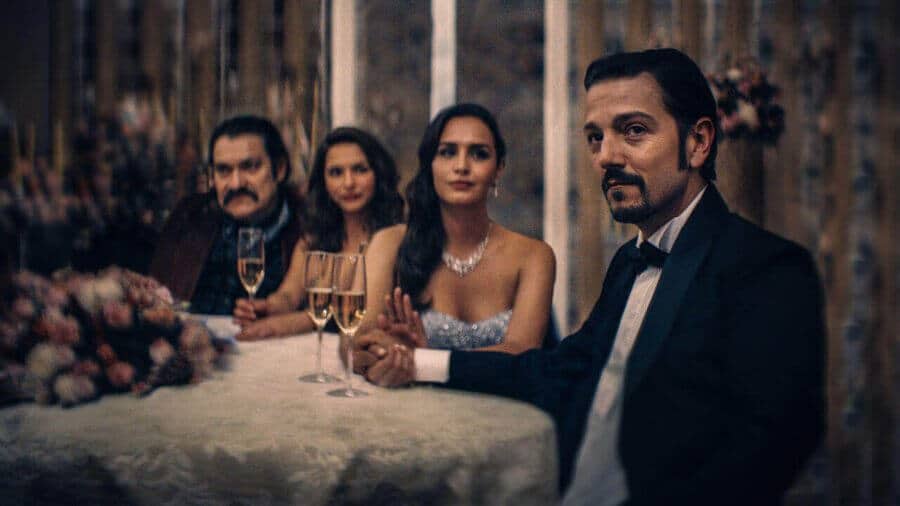 The show mainly focuses on real-life narco trader Felix Gallardo, the former Sinaloan police officer who turned into a drug lord, which the fans would know of Season 1, and Kiki Camarena the Mexican-American Drug Enforcement Administrator who is the agent tasked for taking Felix down.
The season followed the two men in a catch and chase sequence, which later on ended in the abduction, torture, and murder of Kiki, whose death was the surprising shocking and ultimately served as a compound catastrophe in the war of drugs. The season two would be focused on to bring justice to the murder of Kiki's death, and the focus would be mainly on this.