Star Trek: Picard the upcoming American web television series, which is created by CBS All Access, which is produced by Alex Kurtzman. It is the eight series in the Whole Star Trek series.
The series will be coming up with ten episodes in total. Patrick Stewart is returning to the Star Trek world after about 20 years with his exemplary Captain Picard set to star in the latest new spin-off sequence.
Release Date, and will it be coming to TV?
It's been revealed that the series would be arriving in the US on streaming service CBS All Access. In Canada, it will be coming in Cable networks and OTT service cave in January 2020.
If we talk about outside North America,  all of the parts would be available all over the world on Amazon Prime whose launching date has been confirmed to Friday which is on 24th of January, with all other episodes of the series which will be consistently released within 24 hours after the release.
The trailer has been released in New York in October, where we can see what to expect in this new series coming with all-new adventures and new characters, giving us a thrilling experience on watching the series check out the link below for the trailer.
Official new Star Trek: Picard Trailer: https://www.youtube.com/watch?v=QvKBeOKvblI
It's been said that the UK is also coming under among those selected 200 territories which are outside of North America where the Star Trek: Picard will be streamed in Amazon Prime Video where the next to next episodes of the series will dropping off within 24 hours after the release.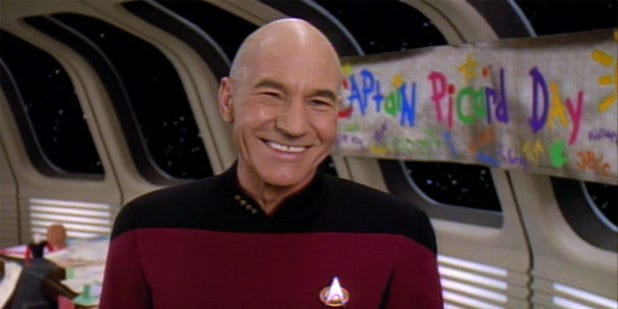 In the story, the dog lover Patrick Stewart appears to have a friend in his new series, as the dog is given in importance on shown in the poster, we can expect that the dog also is playing a significant role in movie!!