What happened?
Angelina Jolie and Game of Thrones actors Richard Madden and Kit Harrington have started filming for Marvel's upcoming venture, The Eternals. The shoot has been progressing in the Canary Islands of Fuerteventura off the coast of Spain. However, an unfortunate event forced the cast and crew to abandon the shoot. As per reports, everyone had to evacuate because an unexploded bomb was discovered on set.
What we know so far
Sources say that experts resolved the threat. The Sun has quoted a source that said,
"It was obviously terrifying — the bomb could have been there for decades untouched but who knows what might have happened if it was disturbed.

Some of the biggest stars in the world were on set and nobody was taking any chances. Fortunately, experts dealt with it."
According to this report, the bomb could have been the remnant of a past era. There was reportedly an abandoned Nazi base operating there, and this could explain the bomb.
What's the story of The Eternals 
The Eternals is based on a comic book written by Jack Kirby for Marvel. According to the story, a group of powerful aliens called the Celestials creates the Eternals and another evil race called The Deviants.
The Eternals will be Chloé Zhao's MCU debut. Following its announcement, Marvel fans are eagerly waiting for the movie. Big names like Angelina Jolie, Richard Madden and Kit Harrington have only escalated the curiosity. It is the second film presented in Phase Four after Black Widow.
Angelina Jolie will portray the character Thena, originally named Azura. Her name resembles that of Athena, the daughter of Zeus. Thena is the daughter of  Cybele and Zuras, the leader of Eternals of Earth. It is obvious that Thena will be an important and powerful character in the movie. Meanwhile, Angelina's co-star and Game of Thrones actor Richard Madden will play the character of Ikaris. He is the son of two Eternals and was born some 20,000 years ago.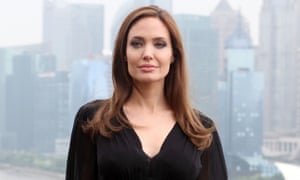 As filming progresses,  we will soon be able to discover more about this highly anticipated film. The film will likely release by November 2020.