Earlier this year, Carol Danvers debuted the MCU and has given the fans hope of an LGBTQ superhero. Although there wasn't any love interest in the story, her bonding with Maria has been providing an idea to the fans.
Producer Victoria Alonso has already been teasing everyone with the possible coming out in the movie's sequel. She thinks that it would be an 'incredible part of the universe' and that they are working on a possible same-sex romance for Caption Marvel. The discussions for this are still on in the HQ.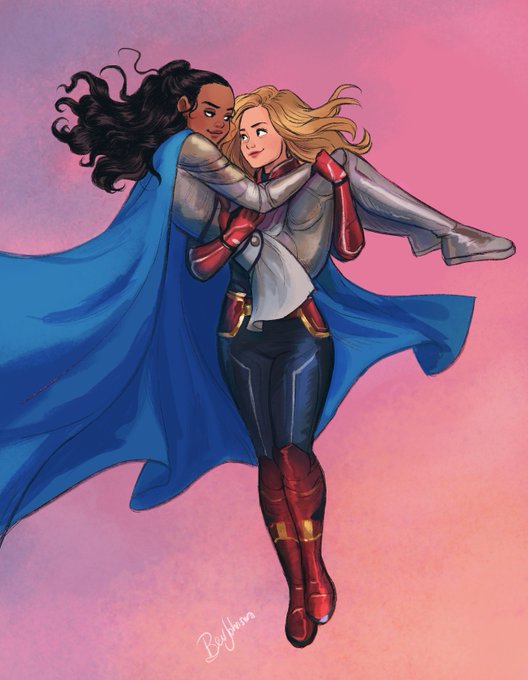 By primary sources, we've got to know that they are considering and rooting for the LGBTQ superhero. A new character might make an entry as the 'lover' instead of Valkyrie- our bisexual persona.
What Captain Marvel says Herself.
Brie Larsson is not only up for the gay superhero but has been pushing the MCU herself too. In an interview earlier this year she said-
"I'm happy to be at the forefront of the normalization of this type of content and to prove once again that representation matters. Diverse storytelling matters, the female experience matters, and these are markers.
So it's something I've always known, and I think a lot of people ever knew, but this is just normalizing. I don't understand how you could believe that a specific type of person isn't allowed to be a superhero. So to me, it's like, we have to move faster. But I always want to move more quickly with this stuff."
After all this support from the Caption Marvel and her fans, would Marvel represent the LGBTQ diversity from a small scene in Endgame to a whole leading movie or not? Would it be a success and get support as it's getting now, or would it backfire and be a mistake? To know we'll have to wait.